It's only Week 6, but the Giants must prioritize next season
Jaime C. Harris | 10/12/2017, 5:34 p.m.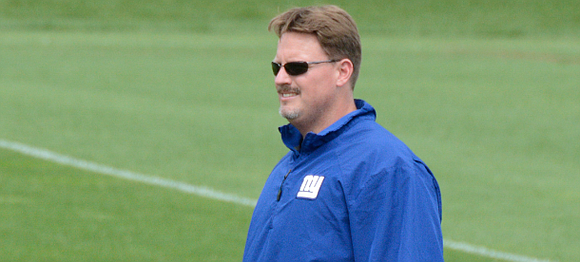 At 0-5, the primary focus of the Giants' leadership should be the team's future. Not immediate future, meaning this Sunday night's game against the 3-1 Denver Broncos on the road, but next season, when they'll have a chance at a reset.
For now, the Giants' leadership group entails owners John Mara and Steve Tisch, and executive vice president and general manager Jerry Reese. The latter's position may be tenuous, as he is the primary architect of the squad that was considered a Super Bowl contender entering the season but has failed miserably and now has no chance of making the playoffs.
Despite having two Super Bowl titles on his resume, Reese and head coach Ben McAdoo will be held accountable at season's end for the Giants' record, which as of today is tied for worst in the NFL with the Cleveland Browns, who were expected to be awful and have lived up to their lowly expectations.
Mara and Tisch have many key decisions to mull over, beginning with whether to retain Reese and/or McAdoo, who is in his second year as the Giants' head coach after one season as their offensive coordinator before replacing former head coach Tom Coughlin. Reese has been with the organization since 1994, starting as a scout and deservedly working his way up to GM.
The other seminal decision is determining if the team will continue to move forward with quarterback Eli Manning, who has started every game for the Giants since taking over the position in his rookie season of 2004. Manning, who will be 37 in January, has been inconsistent for the past five seasons, showing flashes of the two-time Super Bowl MVP that he is and at other junctures looking like a QB well past his prime.
Reese drafted Davis Webb from the University of California in the second round last April, and the Giants are on a path to receive a high first-round pick this season, where they will be situated to again select one of the several highly touted quarterback prospects projected to be in the next draft.
Historically, the Giants' chief decision-makers have been measured, prudent and methodical in carrying out critical decisions. They have unexpectedly reached that point before the midpoint of a season that has been one of the franchise's most disappointing in recent memory.