Kevin Barron: Black Power storytelling
SHANICE LEWIS | 10/12/2017, 5:18 p.m.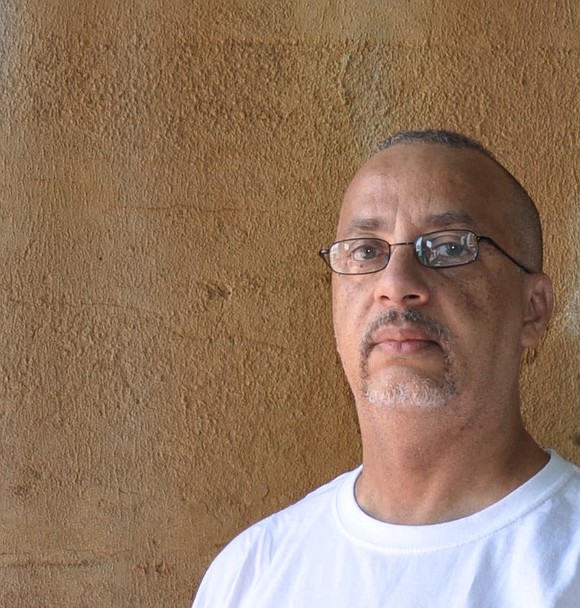 Frustrated with the injustices and suffering of Black people around him and on the news, Kevin Barron found a way to revolutionize his people in a new light with his latest novels, "Black Rising" and "Black Rising: Home and Abroad."
The father of five who earned an associate degree in business administration from Bronx Community College never really considered writing as a career. He had dabbled in writing poetry in his early years, but he never imagined writing a book someday.
"I've always had a vivid imagination, and I was always able to write better than I could speak, so writing was never a problem for me," said Barron.
Around 2000, Barron says there were some police killings of unarmed Black people, similar to what's going on today, that left him frustrated and wanting to write. He found a way to vent through writing by creating a "What if?" scenario in his mind.
"I created a what if scenario out of my anger and rage," said Barron, "What if we responded differently as a people? What if our response was retaliation, or some planned gorilla activity—what would happen?" Those questions led to his first book, "Black Rising."
Barron didn't immediately publish "Black Rising" because he didn't feel any publishing house would want to because of its content, which might be deemed too controversial. So he tucked it away for a very long time. Ten years later, he updated his novel and decided to self-publish instead.
Barron says his inspiration all those years ago was still very relevant to today's movements for justice.
"Black Rising" depicts the journey of three characters, Marcus Brooks, Zarida Johnson and Lisa Banks, who work as operatives for the Black Liberation Organization, whose goal is to exact retribution against individuals or organizations who have committed injustices against the Black community. In their fight for justice, the crew find themselves entangled in a love triangle that could compromise their mission.
The story continues with Barron's second installment of the series, "Black Rising: Home and Abroad," which showcases the characters fighting the same fight on an intense international level with some revolutionary activity. The follow-up, "Black Rising: Revolution," is scheduled to be released next year.
"A lot of times people think of revolution as being a violent thing, but it's really a process," said Barron. "A process of government and how we want to run things. When we dismantle the way things are, we have to govern. That's the real revolution, not just the shooting and killing, but what we are going to do as an alternative."
Through his writing and his involvement in organizations such as Operation Power and the Alliance of Family for Justice, Barron's works all share the same message, and that is to continue to uplift the Black community. He hopes that Black people can learn the importance of defending each other and unifying the community.
"The real aspect I want people, particularly Black people, to get ahold of is the idea of uniting to advance ourselves as a people," said Barron. "We have to really start depending on ourselves. If we keep waiting for other folks to do things for us, it's not going to happen, and it hasn't happened. It's a sense of independence that we have to develop as a people and awareness of our history and educating ourselves."
Barron hopes his novel will be made into a movie series or TV show someday. He encourages others to stick to their dream and never let anyone steal their dreams.
"I'm 61 and started this 10 years ago, don't worry about how old you are or what position you're in, if you have a dream just go for it," he said.
Both of Barron's novels are available at barnesandnoble.com.