Report: One in 10 city school students are homeless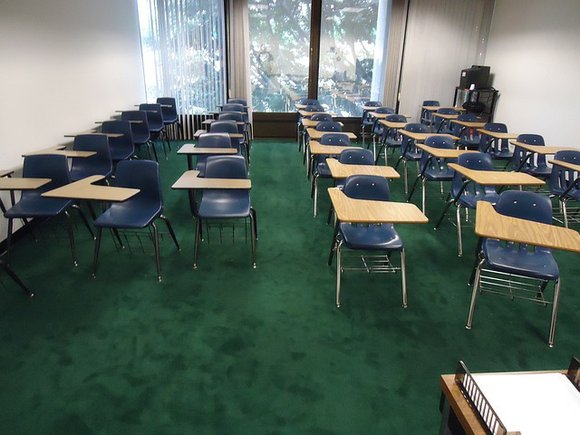 More than 104,000 students were identified as homeless by NYS school districts and charter schools according to a report by New York State Technical and Education Assistance Center for Homeless Students.
The data come from the New York State Education Department's Student Information Repository System. The new number represents a 6 percent increase from the 2015-2016 school year. Students in temporary housing now make up approximately 10 percent of the student population in NYC.
"One out of every 10 NYC students is homeless," said Kim Sweet, AFC's executive director. "The number of children and youth experiencing homelessness in NYC is twice the size of the entire Boston public school system."
Sweet added that the city has taken some steps to help homeless students, including offering yellow bus service to kindergarten through sixth-grade students living in shelters and hiring more than 30 Department of Education social workers for schools.
Being homeless can have adverse effects on a child's education. They experience twice the rate of learning disabilities, are four times more likely to show a developmental delay than middle-income children and have three times the rate of emotional-behavioral disorders than children who are housed.