Trump threatens NBC and other networks
Herb Boyd | 10/12/2017, 4:39 p.m.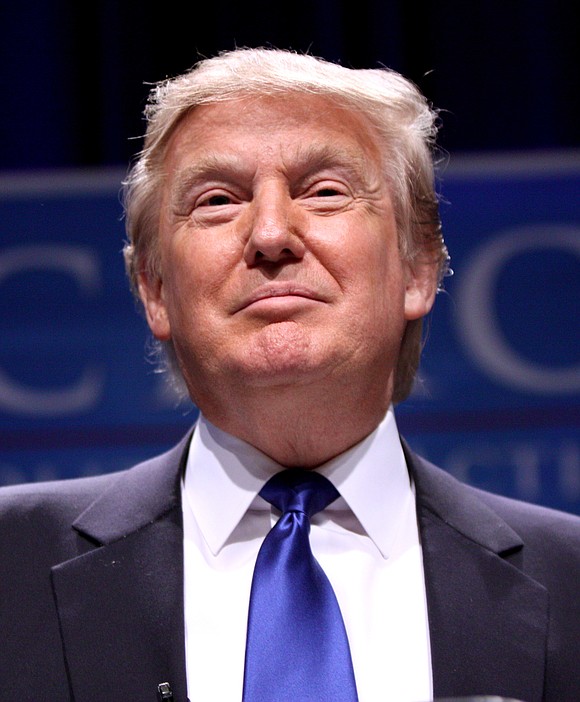 Ever since his announcement to run for the presidency, we have known of Trump's distaste for the media, as he underscores it with the charge that we are "the enemy of the people."
This enmity was given a new boost Wednesday with a threat to cancel the licenses of NBC and other news networks that reported unfavorably. "Fake @NBCNews made up a story that I wanted a 'tenfold' increase in our US nuclear arsenal. Pure fiction, made up to demean," Trump tweeted.
Moreover, he charged, "With all of the Fake News coming out of NBC and the Networks, at what point is it appropriate to challenge their License? Bad for country!"
It probably makes no difference to him that his power is limited when it comes to the licensing of news networks.
Prompting this fresh round of tweets may be the NBC reports from last week, particularly one that asserted Secretary of State Rex Tillerson had called Trump a "moron."
Tillerson was also connected to the NBC report that Trump told key officials at the Pentagon he wanted to increase the American stockpile of atomic missiles. According to reports, Tillerson and members of the Joint Chiefs of Staff were surprised by this request, which came back in July.
Also, the report noted that he called for additional U.S. troops and military equipment.
Trump's earlier tweets, other than his sweeping denouncement of the media in general, mainly targeted individual reporters, including Megyn Kelly, now with her own morning show on NBC that is not doing as well as expected. Of course, there is the unfake news that NBC was once the station that aired his reality talent game show, "The Apprentice."
A recent report alleges that Trump made anti-Semitic comments during his tenure at "The Apprentice." This report was quickly dismissed by the White House as nothing more than more false reports and "fake news."