Council Member Jumaane Williams introduces reproductive rights bill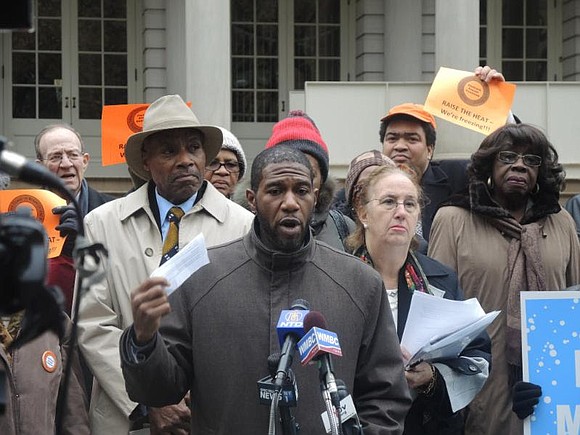 Council Member Jumaane Williams introduced a bill this week that seeks to ensure protections against employment discrimination based on reproductive health care decisions.
The bill, much like a similar bill before the New York State Legislature known as the Boss Bill, would guarantee that New Yorkers can access medical procedures and medicine without fear of repercussion or retaliation in the workplace, achieved by expanding the NYC Human Rights Law.
The necessity of such protections, heightened after the Hobby Lobby Supreme Court ruling, has only become more urgent with the health care decisions and judgments made by the Trump administration.
Williams explained, "Women's rights in many areas are being threatened daily, in our laws and in the White House, but also in the workplace. This kind of discrimination is too often unseen and unreported, and so goes unchecked."
Williams' bill is co-sponsored by Council members Laurie Cumbo, the Women's Issue chair, and Helen Rosenthal, co-chair of the Women's Caucus, along with Annabel Palma, Deborah Rose, Julissa Ferreras-Copeland and Margaret Chin. They believe that New York City should lead the way in defending women's health and reproductive rights. The protections laid out in this bill, they say, are an essential component.