Gospel salute held for Pastor Rev. Dr. Jehoshaphat Forchalle
10/19/2017, 2:25 p.m.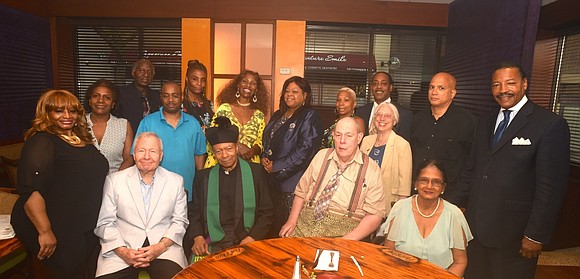 Brooklyn hosted an Anniversary Gala for the Rev. Dr. Jehoshaphat W. Forchalle for his more than 60 years in ministry. He is the pastor and founder of Paradise United Gospel Church. Clergy and friends celebrated his 77th birthday and 60-plus years as a spiritual leader. The gala was held at Park Plaza Restaurant Brooklyn.