They build this city: Protecting New York's construction workers
COUNCIL MEMBER JUMAANE D. WILLIAMS | 10/19/2017, 1:13 p.m.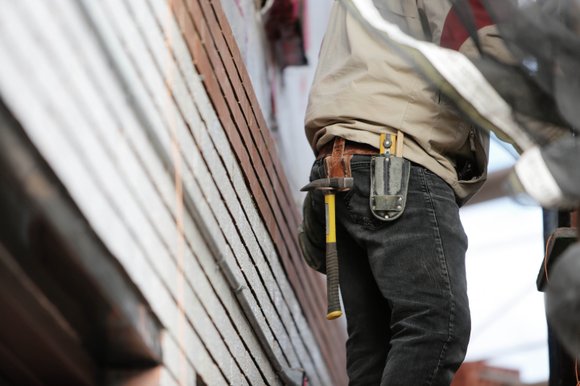 The stunning skyline of New York City rises up around us, fluid in its shape as new skyscrapers are erected every year. But as buildings and their developers continue to climb higher, an important group has been left below, disregarded—used and discarded. We've seen it time and again, across borough, state and nation: workers are treated with even less care than the raw materials with which they build. For too long, the construction workers who risk their safety every day just to go to work have faced this danger without proper preparation or protection. Workers are being injured, even killed—and most of those injured have been immigrants and workers of color, the exploited workforce. This neglect is unacceptable. We must do better—and we will.
The City Council has been working for some time to pass the Construction Safety Act, a wide-ranging package of bills to protect our construction workers. Monday, the mayor signed one of those bills into law. Intro 1447-C, which I sponsored along with Council Member Carlos Menchaca, creates a baseline requirement of safety training hours for every worker who sets foot on a job site in New York. It is a law we reached after extensive deliberation, revision and consideration. All of which was worth it, because it is of utmost importance to ensure that under this law, everyone is better prepared and no one is left behind.
Under this new law, construction workers are required to receive at least 40 hours of safety training. No one can argue that such training would not be beneficial, even lifesaving, for our New Yorkers in hard hats. We worked tirelessly for months with people from all affected groups, never losing sight of the ultimate goal—to protect New Yorkers of all affiliations and backgrounds.
New York's construction workforce is as diverse as the city they build. That's why we've made sure that safety extends to everyone: union, nonunion and day laborers. Everyone who dons a hard hat should be given the right tools to remain safe. To ensure this safety, the City Council has committed to spending $5 million to help make the training accessible at low or no cost to those most in need. Spending $5 million isn't nothing. It's a start, and we're ready to contribute additional funding as time goes on.
That $5 million, plus any funds allotted in the future, is reserved for unaffiliated workers, day laborers and MWBE employees who might otherwise not be able to afford the training. Each worker is only truly safe when all workers on a site are trained. As I said before passing the bill, I would not have supported this law without this funding commitment to promote safety for all.
I would never presume to know every detail of the construction industry, every challenge that workers face. And so we spent months hearing from anyone and everyone with something to say. Anyone who wanted a seat at the table as we deliberated had one. Every voice was heard and every concern considered. Those who would argue otherwise are lobbing baseless accusations rather than acknowledging and involving themselves in the months of work dedicated to making sure that this training would be accessible to everyone. There have been more versions of this bill than almost any we bring before the City Council, a reality that reflects the degree to which we worked to address all concerns and consider all perspectives. Many of the arguments raised by critics can be silenced simply by a reading of the final bill.