Amsterdam News endorsements Nov. 7, 2017, General Election
EDITORAL | 10/26/2017, 3:29 p.m.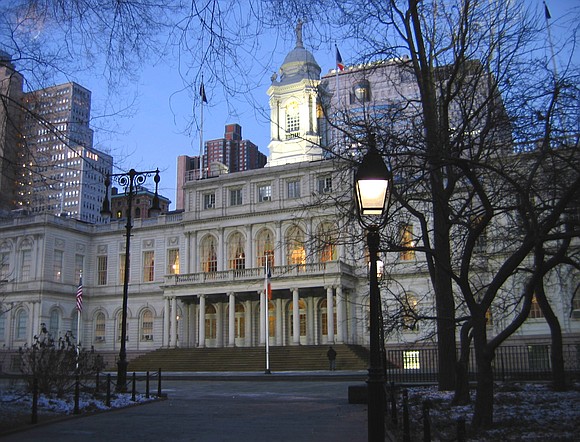 Mayor
Bill de Blasio
The job of New York City Mayor is not for the faint of heart or for anyone who is looking for a free ride. It is a job that takes persistence, determination, ingenuity, guts, smarts, a thick skin, great management skills and, above all else, an enormous passion for New York City and all who inhabit the five boroughs.
New York is not an easy place; many good men and women have come to New York and have failed. Others have had different modicums of success. And still others, although on the surface might seem to have had their fair share of trials and setbacks, have achieved some true substantive and long-lasting victories. Bill de Blasio has been one of those leaders. Although many have had some misgivings about his leadership, he has had some real wins. But he could have had a much easier time if he had just played better in the sandbox. Pre-K for all is one of those wins. And he is well on the way for 3-K as well. We at the Amsterdam News just hope that the rollout is planned in such a way that makes it viable, sustainable and safe for all of our children.
Although we still have many concerns about several of the mayor's rezoning plans, homeless policies and low-income housing plans, we believe that even though we may not agree with him 100 percent of the time, he is our best shot at getting the most done for the city at this moment. We believe that he deserves another term to continue working make this city more equitable and inclusive for all. His successes in implementing and continuing the legacy of David Dinkins pertaining to community policing has been a noticeable accomplishment that has changed the lives of many Black, Latino and immigrant communities. We also cannot forget the mayor's accomplishments providing a minimum wage for city workers, paid sick leave for low-wage workers and rent freezes for 2 million people to keep them in their apartments and in the city. The mayor is currently facing a Republican challenger who not only voted for Trump but also continues to support his exclusionary and (to be blunt) racist ideologies. It is imperative that the beliefs and policies of the Trump administration stay far away from New York City residents.
So for the General Election Nov. 7, we endorse current Mayor Bill de Blasio for a second term.
Public Advocate
Leticia James
When it comes to talking about the position of the public advocate, we at the Amsterdam News have begun to feel like a broken record. The job of public advocate is probably one of the most important posts in the city, yet one of the least understood and funded. The office of the public advocate has a budget of less than $2 million a year, but it is charged with being the ombudsman for New York City, its services and its agencies. Leticia James was elected four years ago to the post and has done a phenomenal job with the few resources she has. James is a scrappy Brooklyn fighter. She has been a voice for the underdog and has fought the good fight. She consistently uses her legal background to advance the best agenda for New Yorkers, passing more legislation than all past public advocates combined. She was instrumental in ensuring universal free lunch for all in New York City Public Schools and has led the charge to make NYCHA more environmentally friendly. One thing for sure is that James does not take "no" for an answer. This job was made for her. Public advocate is her calling. And that is why, once again we endorse Tish James for public advocate.