Amsterdam News endorsements Nov. 7, 2017, General Election
EDITORAL | 10/26/2017, 3:29 p.m.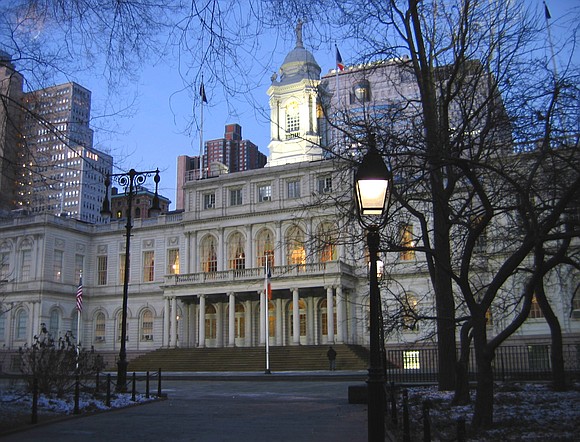 Manhattan Borough President
Gale Brewer
Gale Brewer is everywhere. From the Battery to Ft. Tryon park, there is not an inch of Manhattan that this public servant does not know. That is why she is the Manhattan Borough president. Coming from the ranks of the City Council and becoming BP four years ago, Brewer has worked tirelessly for the borough. On any given day, she crisscrosses Manhattan to make sure she sees, hears and helps all those she serves. She does not rubber stamp what happens at City Hall, but goes out to hear for herself what the needs of the communities are and makes her decisions based on firsthand information, not the pressure of interest groups and big lobbying firms. She cares about education, fairness, communities and policing. She cares about safety that is not at the expense of civility, and above all else she has a belief that it all can be better and she is going to work darn hard to make it so. For that and so many more reasons, we endorse her for another four years as Manhattan Borough president.
Assembly District 72
Alfred Taylor
Alfred Taylor joined the military because he didn't want his mother to have to pay for his funeral. Like so many young men when he was growing up, he was afraid of what lay ahead. And what he saw did not look good. So joining the armed forces was his way of trying to make sure that if anything happened to him on the front, or on the street, his mother would not have to have the burden of his burial. But fortunately for all of us, that was not an issue. He came back from serving and went on to college. And as a junior at Lehman College he began to work for Assemblyman Herman "Denny" Farrell. He has been involved in community service since he was a young man. The 72nd Assembly District, now vacated by Assemblyman Farrell, has been his training ground for decades. He understands what his constituents need and is eager to continue to provide it. He wants to ensure that fewer mothers have the burden of paying for their sons' funerals. That is why we endorse him for the assembly in the 72nd District.
City Council District 2
Carlina Rivera
New York City is a diverse place, and District 2 is one of those diverse neighborhoods that tell so much of the New York immigrant story. The district encompasses the East Village, the Lower East Side, Gramercy Park, Kips Bay and Murray Hill. The areas once blighted with drugs are now seeing gentrification beyond one's wildest dreams, yet at the expense of lifelong residents. There are few areas in New York where you can find a men's shelter, a drug rehab, a $500-plus a night hotel and a $17 million penthouse, all within 250 feet of one another. It takes a person who has seen and lived through the changes to really understand what this community needs. Carlina Rivera is that person. She grew up in the same building she lives in now. She walks the same streets she did as a child and knows the community inside and out. She has fought for workers' rights and tenants' rights. She has served on her community board and knows firsthand about the trials and tribulations small businesses go through. She knows how to navigate the city budget and also knows the priorities of the community from Day 1. That is why we are endorsing Carlina Rivera for City Council District 2.