Amsterdam News endorsements Nov. 7, 2017, General Election
EDITORAL | 10/26/2017, 3:29 p.m.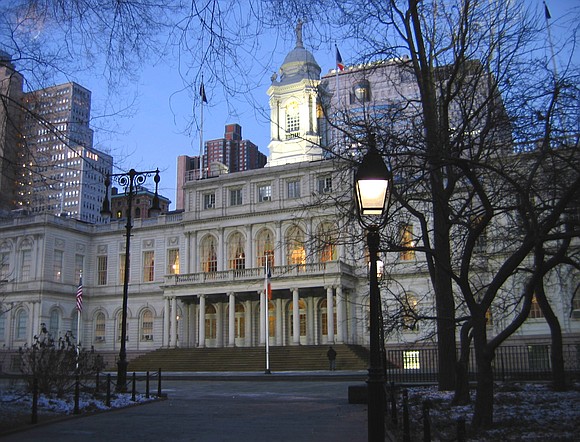 City Council District 6
Helen K. Rosenthal
The Upper West Side of New York has been the home to some of the greatest liberal minds of our century. So many great Democrats have come out of these neighborhoods and have made a great difference in our communities. Helen Rosenthal is the incumbent and she has worked hard for four years in the City Council, and although some do not agree with all that she has done, many are extremely happy with the changes she has brought to education within the community. She has fought for diversity and won. We believe Rosenthal's work is not yet done, and she deserves another four years in office. Therefore, we endorse Helen Rosenthal for City Council.
City Council District 9
No endorsement
City Council District 10
Ydanis Rodriguez
Ydanis Rodriguez has been a fighter since Day 1. Born in the Dominican Republic, he moved to New York at age 18, and he saw the city and this country as a land of opportunity. But to get that opportunity was a battle in and of itself.
While attending City College, Rodriguez fought to make ends meets, working endless hours, while at the same time putting his all into making the community stronger and fighting for every person and for their right to an education.
In the City Council since 2009, he has been an advocate and champion for education, housing and language interpretation services in hospitals, and he has kept the needs of his constituents at the forefront of his mission. Most recently he has been fighting the inhumane actions of the Trump administration and has been advocating for the undocumented who are trying to make a way for themselves and their families. He is working to make New York a better, kinder place for everyone and he is succeeding. That is why, once again, we endorse Ydanis Rodriguez for City Council.
City Council District 13
Marjorie Velazquez
In the 13th Council District, we find some of the tonier areas of the Bronx, as well as solid working-class areas that are the backbone of this city. A lack of good transit options in the eastern part of the Bronx and long commutes and poor service plague the area. Transportation is one of the major issues facing the district. If elected, Marjorie Velazquez pledges to fight for better options and for funding of these options, including ferry service and the construction of the new Metro North station. But these items are not her only priority. A daughter of the Bronx, Velazquez knows firsthand what the New York City Public Schools can do and what needs to be done to make them better. She also knows what it means to persevere. In 2012, she faced life-changing injuries in a workplace accident, and then a car crash that left her disabled for a short time. She navigated and struggled through a system of insurance and health care that was broken, but she still came out with the will to change the system and give back. For her will, perseverance, fortitude, intellect and dedication to her community, we endorse Marjorie Velazquez for City Council. She is running on the Working Families Party line.