BAM hosts Frantz Fanon-inspired film series
NADINE MATTHEWS | 10/26/2017, 4:30 p.m.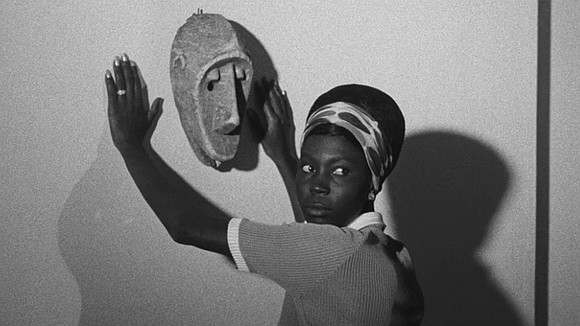 Archive photos and video from the 1970s often depict images of people adorned with dashikis. They might have pins in the shape of the continent of Africa affixed to their clothing. Africa was where Black Panther Minister of Information Eldridge Cleaver went to avoid criminal charges in the United States in the late '60s. Malcolm X famously took a trip to Africa in 1964. However, before the 1960s, much of this activity would have been unfathomable. Writer, psychiatrist and philosopher Frantz Fanon played a large role in raising the consciousness of Blacks in the diaspora that they were connected to each other through their African origins. A native of the French colony Martinique, Fanon's book, "Black Skin White Masks," and his later "The Wretched of the Earth" did much to not only establish a greater feeling of pride about African origins but also clarify the effects of colonialism for all people in the diaspora, further strengthening a shared identity among Blacks across the world.
Before the publication of Fanon's books, many Blacks looked down on Africa and Africans. If they were to admit a connection to Africa, it was with great reluctance. The world, Blacks included, believed Africa to be the "dark continent," as depicted in Joseph Conrad's infamous novel, "Heart of Darkness." Writer Caryl Phillips, in a story for Britain's The Guardian newspaper, stated, "'Heart of Darkness' is emblematic of the late-19th-century view of a primitive African world that has produced very little, and is clearly doomed to
irredeemable savagery."
This perception endured and permeated the popular consciousness even into the mid-20th century, when Fanon had come of age. Malcolm X, in one of his most famous speeches, talked about the harmful image of Africa that had been promoted for centuries, saying, "We looked upon Africa as a hateful place. We looked upon the African as the hateful person. And if you referred to us as an African, it was like putting us as a servant." People such as Fanon and filmmaker Ousmane Sembene sought to wrest control of the narrative, so to speak, and create new identities for people of the African Diaspora through their creative work.
The Brooklyn Academy of Music is currently wrapping up a film series inspired by the work of Fanon. The series, according to BAM, brings together stylish mainstream films like "Deep Cover" and "Caché," with unabashedly revolutionary calls to arms with documentaries such as "Concerning Violence" and "The Hour of the Furnaces." The series also includes "Frantz Fanon: Black Skin, White Masks," "Chameleon Street," "Black Girl," "Statues Also Die," "The Battle of Algiers," "Native Son," "Sambizanga"; the shorts program "Unmaking the Mask" featuring work by Arthur Jafa, Leah Gilliam and Ja'Tovia Gary; and "The Finding Fanon Trilogy" by Larry Achiampong and David Blandy. From subversive genre entertainments to unabashedly revolutionary calls to arms, the films in this program engage with and bear traces of Fanon's still-potent ideas.
Coming off the recent publication of his book, "Facing Blackness: Media and Minstrelsy in Spike Lee's 'Bamboozled,'" Ashley Clark is the film series programmer for Brooklyn Academy of Music. Of the Fanon films he shared, "It's been in the works since about May," but he's been "interested in Fanon's work for a while."