BAM hosts Frantz Fanon-inspired film series
NADINE MATTHEWS | 10/26/2017, 4:30 p.m.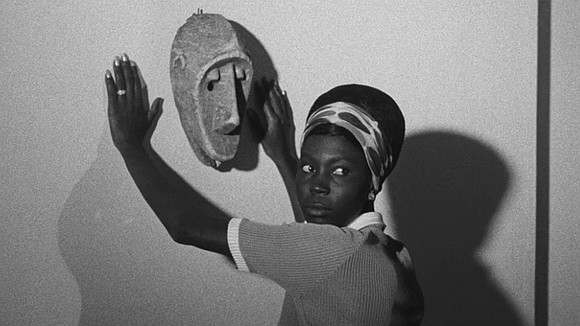 About Fanon he added, "He's interesting in that his work crosses a variety of topics—race, colonialism, protest, rebellion, Caribbean life. He has a very international reach, so it was very important to me that this was an international program."
Indeed, the films in the series take place in such far-flung locales as Algeria, France, Senegal, Argentina and Angola. The neo-noir crime thriller "Deep Cover," starring Laurence Fishburne, takes place on multiple continents. About that film, Clarke remarked, "'Deep Cover' is one of the great American films about double consciousness. It stars Laurence Fishburne as a policeman who is asked to go undercover and is effectively told that his deep criminal instinct makes him better as an undercover cop dealing drugs than as a civilian, and he has kind of a psychic break and he is trying to work out if he has an innately criminal side."
Fishburne's character's experience illustrates, Clarke explained, one of the main points of Fanon's book "Black Skin White Masks." "That goes back," Clarke said, "to what Fanon said in his book about what the white gaze does to the Black mind and does it in this incredibly popular, thrilling framework."
Senegalese filmmaker and "Father of African cinema" Sembene's at once devastating and beautiful classic "Black Girl" was also part of the series, and Clarke said it absolutely had to be included. The impeccably shot classic is a study in tragedy, when a young Senegalese woman, Diouana, travels to France to work as a nanny (she has been led to believe) for a white family with the promise of a better life. When Diouana realizes she has been cruelly misled, the consequences are catastrophic. Clarke said, "The very process of getting this film made was deeply tied into colonial entanglements."
Clarke's essay on the website Criterion.com describes the challenges that plagued the making of "Black Girl." Clarke wrote, "His screenplay for 'Black Girl,' with its resolutely non-celebratory take on post-independence life for the Senegalese, was the only one ever rejected for production funding by the then head of the Ministry of Cooperation's Cinema Bureau—the key funding body for francophone African cinema—on the basis of subject matter alone."
Most of the films in the series can be found online at Amazon.com, Filmsrtruck.com and YouTube, and all taken together are a crash course in understanding and documenting the burgeoning of a global Black identity, where resistance, scholarship and creativity intersect.