Executive Director International of the Collegiate Church the Rev. Julie Johnson Staples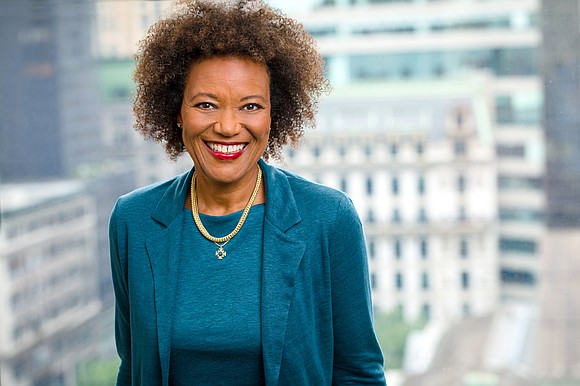 In late September, Intersections announced the Rev. Julie Johnson Staples as the new executive director. The Collegiate senior minister hopes she can continue the Intersections International mission as one of their newest members.
Staples commented, "I look forward to expanding the reach of our LGBTQ programs to the global south, seeking new frontiers into which we will extend our peacemaking initiatives and identifying new and compelling ways to use art to promote justice and dialogue. Our primary goal is to deliver inter-religious, multifaith programming, and build a robust community of young and old, and energize geographically and economically diverse populations to fight for a better world." The Intersections International is a permanent initiative from the Collegiate Churches of New York. The multicultural organization has advocated for global peace and social justice for the past 10 years. Intersections International has four interactive programs to help unify the communities: Arts & Humanities, Believe Out Loud, Global Peacemaking and Service Together.
All programs promote astute conversations and solutions to stop the division in communities.
Staples was originally born and raised in Des Moines, Iowa. Most of her family is located in the Midwest. She and some of her family members graduated from University of Kansas. Staples earned her Bachelor of Science degree in journalism from the William Allen White School of Journalism and Public Information at the University. She is currently on the board of trustees of the William Allen White Foundation and earned an award from the alumni association.
Staples officially moved to New York in 1998. She spent previous years commuting from Washington, D.C., for her jobs at The New York Times, Time magazine and ABC News, and eventually decided to move here. As a journalist, she covered civil rights, economic issues and criminal justice issues.
"I have had a lifetime of being involved in social justice—I guess you can say it's been in my DNA," Staples chuckled. "My family has a long history of being community activists. My mother was Iowa's delegation leader to the 1963 March in Washington and my grandfather was field member of the NAACP in Missouri. He was responsible for investigating lynching incidents during his time as a minister. He also worked for one of the largest civil rights movements."
She then started to gravitate towards the corporate field and had the opportunity to work on Wall Street as an executive. She became the managing director and a partner at Warburg Pincus. Warburg Pincus is one of the biggest private equity firms in America. She continued to be a community activist and started to make financial contributions to civil rights movements and causes.
However, Staples wanted to be even more involved in her community, so she decided to get involved in theology. She received her J.D. degree from Georgetown University Law Center and her Master of Divinity degree with honors and distinction in biblical Studies/Hebrew Bible from the Union Theological Seminary in 2011, along with a Master of Theology degree in Religion, Literature and Culture at Harvard University a year later.
Staples was recently ordained as a Congregational minister at Plymouth Church in Brooklyn. She became the interim senior minister of the historic Flatbush-Tompkins Congregational Church in Brooklyn and the interim minister of education at The Riverside Church.
She also became the regional adviser and a resource representative of the New York-New Jersey Regional Association of Congregation Christian Churches. The New York-New Jersey Christian Church is one of the churches founded by the National Association of Congregational Churches. Since its foundation in the 1950s, there have been more than 70,000 members throughout the United States. Staples is also a national ambassador of NACCCC. The foundation was founded to promote Christianity and provide services from the Congregational tradition.
Staples remarked, "I am very excited that I will have the opportunity to continue the development of the Intersectional International program. We have to unify our communities in order to grow, and programs like Intersectional International will help us with our mission."
For more information, go to http://www.intersectionsinternational.org/.