Lupita Nyong'o pens essay on Weinstein harassment
JORDANNAH ELIZABETH | 10/26/2017, 5:23 p.m.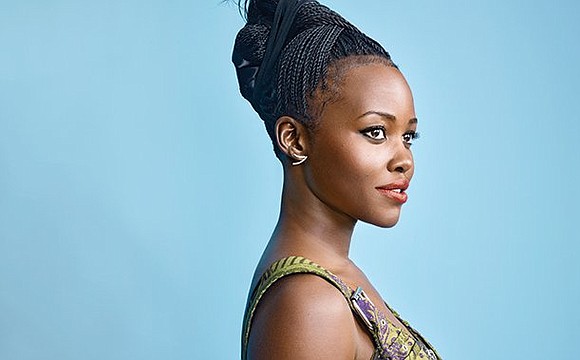 Oscar-winning actress Lupita Nyong'o penned an eloquent and vivid account of her personal encounter with Hollywood producer, Harvey Weinstein, who has recently been outed by more than a dozen Hollywood actresses as a rapist, harasser and misogynist. Nyong'o's lengthy essay lays out every experience she had with the 65-year-old founder of Weinstein Company.
Nyong'o's account of the abuse was one of the only allegations that received a response from Weinstein. As she is the only Black woman to come out with her story, many onlookers wondered why Weinstein decided to refute Nyong'o but not white actresses such as Gwyneth Paltrow, Angelina Jolie or Asia Argento.
"I have been following the news and reading the accounts of women coming forward to talk about being assaulted by Harvey Weinstein and others. I had shelved my experience with Harvey far in the recesses of my mind, joining in the conspiracy of silence that has allowed this predator to prowl for so many years," she wrote. "I had felt very much alone when these things happened, and I had blamed myself for a lot of it, quite like many of the other women who have shared their stories."
"Mr. Weinstein has a different recollection of the events, but believes Lupita is a brilliant actress and a major force for the industry," a representative for Weinstein told E! News in a statement. "Last year, she sent a personal invitation to Mr. Weinstein to see her in her Broadway show 'Eclipsed.'"
Nyong'o's story was very similar to those of the other women who came forward. She was asked to have an alcoholic drink during lunch, she was isolated and lured into his bedroom and was asked for a massage, then he attempted to expose himself, all allegations that are starting to seem like textbook behavior from Weinstein.
Weinstein's response to Nyong'o seemed isolated and doused with microaggression. That he felt the need to disagree with Nyong'o is a small revelation of the belittlement and disregard for Black women's stories and experiences that so many African-American, Black and women of color experience in American media and film. Nyong'o suffered just as much as the other actresses, but a response from her attacker can continue the cycle of fear that she was brave enough to face. Black women's lives matter, and Weinstein doesn't get to claim Nyong'o's experience was not real, particularly if he did not respond to any other allegations from white women directly after his response to Ashley Judd in the very beginning of the scandal. The arrogance of his ability to pick and choose who he refutes oozes Weinstein's continued abuse of his white male privilege.
In regards to Nyong'o, Harvey was not able to damage her career, and she went on to win an Oscar despite his disdain.