Packing tips for a South African safari
MEGAN PINCKNEY | 10/26/2017, 5:06 p.m.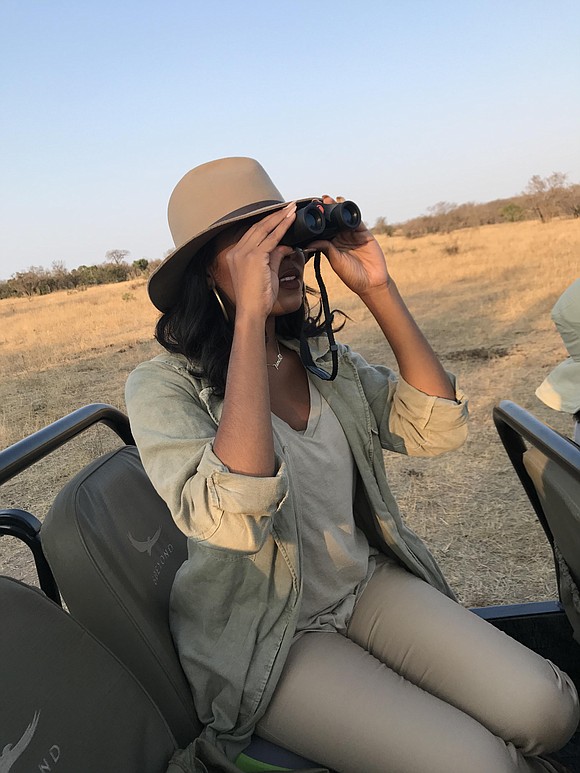 Before my recent African safari, I spent weeks researching packing needs and searching for the perfect items. I read blogs, found old editorial photos for reference and even asked sales associates at outdoor retailers for their advice. It is typical for me to go above and beyond when preparing for a trip that I've never taken before, but the amount of time I spent preparing for my safari was a bit excessive—even for me. However, when I finally arrived I felt so prepared. I believe my packing choices not only enhanced my experience but also enhanced the photos I took while there. I recognize not everyone cares about their outfit choices as much as I do, but I was surprised to see how many people seemed to not have had access to (or chose to ignore) the information about utility clothing that I discovered in the weeks leading up to my trip. Because I want you to enjoy your first safari as much as I did, I've compiled a list of a few tips of things I felt were most helpful while I was packing. And although I did try to stay as fashionable as possible, all of these tips are for
utility purposes only!
Only wear neutral-colored clothing
While on game drives, the best thing you can do for your sightings is blend in with your surroundings. Blending in will keep animals calm and probably allow you to get a closer view. When choosing neutral colors think earth-tones such as tan, cream, khaki, brown, green and clay colors. It's important to stay away from dark-colored clothing (such as black or navy) so that you don't attract insects, and away from bright/white-colored clothing so you don't startle wildlife.
Prepare for the extreme change in temperature
Out in the bush, the days are hot and the evenings (and early mornings) are cool. To be comfortable at all times, it is best to prepare for both extremes. Wear layers so that you can add and take away as the day progresses. Having a warm jacket and scarf (yes, you'll need a scarf for Africa) are essential for early mornings and evenings. The best clothing for the heat is either natural, breathable fabrics (such as cotton or linen) or synthetic clothing that wicks away moisture.
Don't forget a hat
Hats are vital for a comfortable game drive, especially if you're going to be in an open-air vehicle (which I'd recommend because it allows you to get to the most remote places in the bush). A hat will help block the sun and wind as you spend hours on game drives. Make sure you go for utility over fashion and choose a hat that has a chinstrap attached so it won't fly away. Hats designed specifically for safari have ventilation to help keep your head cool.
Choose the correct shoes
The wrong shoes can be detrimental on game walks and will put a damper on your experience. Choose a shoe that comes up above the ankle to avoid insects entering through exposed skin areas, that is comfortable enough to walk long distances in and that has a rubber sole to prevent you from slipping while walking on grass of all types. Shoes that blend in with the ground are definitely a plus, and you should ensure that your shoes won't make a lot of noise as you walk.