Packing tips for a South African safari
MEGAN PINCKNEY | 10/26/2017, 5:06 p.m.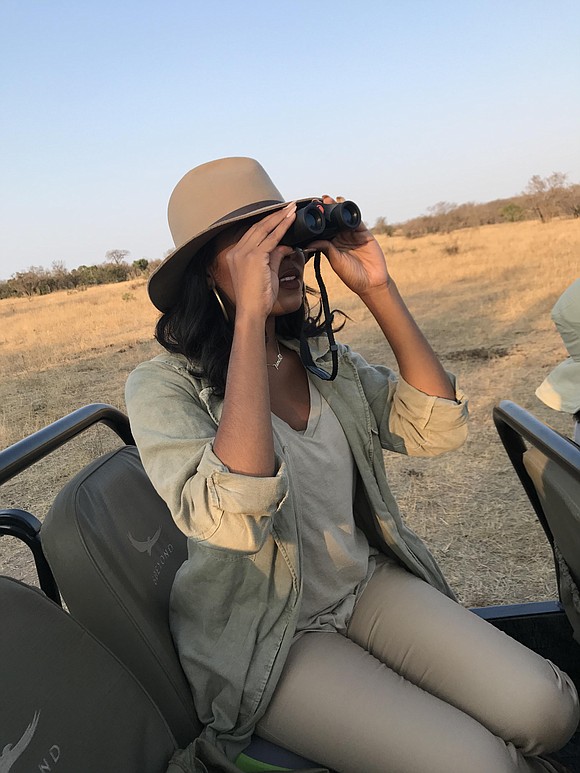 Bring your own insect repellent and sunscreen
Not all lodges will provide guests with insect repellent and sunscreen, so it is best that you have your own. Your insect repellent should include DEET and specify that it is approved for the "deep woods" or something equivalent. Before we packed we chose to spray our clothes with 3M Ultrathon Clothing Insect Repellent, just for extra protection. You can also buy clothing that's already lined with insect repellant. Sunscreen is just as important because you'll be out in direct sunlight for hours. Just remember to apply sunscreen first, and then insect repellant on top.
Make sure you have a way to charge all your devices at night
If you're anything like me, you'll have a lot of devices with you during your safari. I had my DSLR camera, my iPhone and a battery pack to charge my iPhone, just to name a few. At night, most everything was dead and needed to be charged. It is important to have enough converters and docks that allow you to charge several things at once.
A bag that will protect all of your things
While out on a game drive, it is important that you have a bag that will protect your belongings from the elements. During the rainy season, it is known to rain without notice. But rain isn't the only element you'll have to worry about. The amount of dust out in the bush is staggering. And the vehicle you'll ride in will only create more as it moves along dirt roads. Keep the elements in mind as your pack your bag for the day.
Eyewear is not just a fashion statement
Although sunglasses and binoculars do make great props for pictures, having them on a game drive is much more for utility than for a fashion statement. The sun is bright out in the bush, and sunglasses really protect your eyes from the glare. Sunglasses also help keep dust out of your eyes as you drive along dirt roads. Binoculars are also more than just a fashion statement. They come in handy, no matter how close you are to an animal. They allow you to spot birds and get an up-close look at animals that are right in front of you.
Megan Pinckney (@shadesofpinck) is a retired beauty queen turned lifestyle blogger who loves exploring the world and writing about it.