Tamika Mallory continues her quest for justice after being ejected from plane
CYRIL JOSH BARKER | 10/26/2017, midnight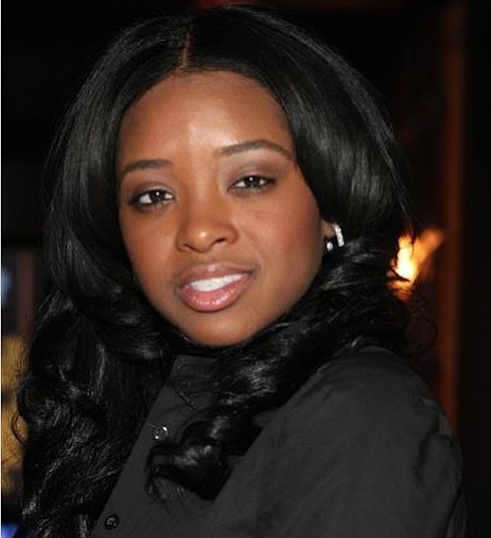 Activist Tamika Mallory continues to look for resolution in the aftermath of an incident which resulted in her being kicked off an American Airlines flight last week.
During an interview on social media Tuesday, Mallory discussed how she has been dealing with everything that has happened since she was unjustly removed from the flight. All the attention the situation has garnered comes as a date is being tied down for Mallory to meet with the company at their corporate headquarters.
"I haven't returned to my normal rhythm," she said. "This situation that's happened to me has personally impacted me and has pushed me to need to talk to a therapist. I thought I was going to bounce back and I haven't."
She added that she's still in disbelief over the situation and that the negative comments she has been seeing on social media are also taking a toll on her. Mallory said that a motivating factor is seeing other stories people are sharing about racial discrimination by the airline industry.
"It's really about ensuring the work that we do every day shows up in this space, which is to ensure that when we fight this issue once, it resonates with everyone," she said.
On Tuesday, the NAACP announced a national travel advisory on American Airlines. The civil rights organization's advisory calls for African-American travelers to be cautious of traveling or utilizing resources with American Airlines.
"The NAACP deplores such alarming behavior on the part of airline personnel, and we are aware of these incidents only because the passengers involved knew their rights, knew to speak up and exercised the courage to do so promptly," said NAACP President and CEO Derrick Johnson. "We are concerned today that the examples cited herein may represent only the 'tip of the iceberg' when it comes to American Airlines' documented mistreatment of African-American customers."
In a statement, Mallory said she has since spoken with a second representative in the customer care department of American Airlines, who asked her to recount her experience when she was kicked off the flight over a seating dispute.
The airline said that the matter was under investigation and acknowledged that the company mishandled the seating situation. However, Mallory still has several concerns.
"First, the representative who reached out to me was not part of the airline's senior management," she said. "Second, while the representative apologized for the handling of the situation, she was not completely informed about my experience in its totality—she was unaware of my colleague Mysonne Linen's experience on the plane, or of the white male who interjected on my behalf but was not removed."
Mallory added that she was informed by a representative that all the information she relayed to him would be forwarded to his superiors and it was not.
"I was able to glean from this conversation that the representative either did not want to—or did not know—American Airlines' training policies and protocol as to the removal of customers from the plane when there is no safety issue. While everyone has acknowledged that the ticket agent handled the matter inappropriately, what is American Airlines' policy as to a pilot's interaction with customers," Mallory said.