There's no one like Miss Patti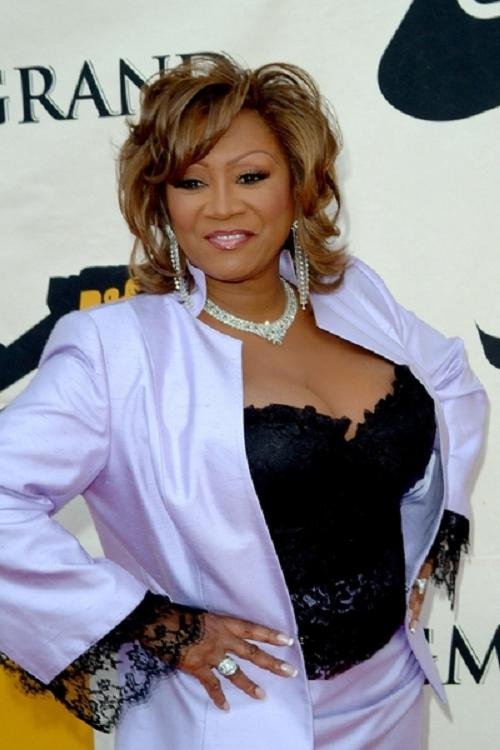 At 73 years young, with 54 years of professional experience, Patti LaBelle deserves her spot in the pantheon of all-time great singers. Her spirit and attrition as a performer, which can still boast that she's at the top of her game, explains why she's one of the most beloved. She never cheats herself or her audience when she touches the stage. Her outward talent is only supplanted by her love for her craft and the ability her gifts to affect others. In a performance this past weekend at The Grand Theater at Foxwoods Resort Casino, a classic song, given the Patti LaBelle translation, crystallized for me how to surmise her career:
There's no yes in yesterday
And who knows what tomorrow brings or takes away?
As long as I'm still in the game, I want to play
For laughs, for life, for love
So here's to life and all the joy it brings
Yes, here's to life
And dreamers and their dreams
May all your storms be weathered
And all that's good gets better
Originally performed by Shirley Horn, "Here's to Life" is one of the highlights of LaBelle's first project in almost a decade, "Bel Hommage." This collection of jazz standard records, originally recorded by the likes of Dinah Washington, James Moody, Nina Simone, Nancy Wilson and Frank Sinatra, not only is ambitious artistically as it marks her first foray into jazz, but also is a business venture as it's a joint project between Sony's RED Music and LaBelle's own label, GPE Records.
She asked that we be attentive to the lyrics so we can get a full picture of a person who has dealt with some devastating losses of some influential family members and friends and didn't publicly wallow in their passing, but rather celebrated their lives. The latest person she had to bid adieu was announced midway through the show as she gave an inspired version of their collaborative effort, "Somebody Loves You Baby (You Know Who It Is)." Buddy Sigler's songs, productions, piano and background vocals are sprinkled throughout the Philadelphia International Records catalogue. As a writer and/or producer, Sigler helped create "Love, Need and Want You" for LaBelle as well as the aforementioned "Somebody Loves You Baby (You Know Who It Is.)"
In statement earlier in the week, Kenny Gamble offered, "I am truly and deeply saddened by the passing of my very dear friend Walter 'Bunny' Sigler. He was one of the most talented, creative, and great songwriters and music producers I have worked with. He contributed so many great songs to our PIR artist roster from the beginning. Bunny also was a great singer, and performed superbly on many of our hit songs as a background vocalist. More importantly, he was like family to us. And he was the best!"
Leon Huff, in a statement, said, "Bunny was one of my favorite producers and writers. I was honored early on to introduce Bunny to the Philadelphia music community, and to producer and songwriter legends John Madara and Dave White. I was privileged to write and produce his first and biggest hit, 'Let the Good Times Roll.' I truly loved Bunny Sigler and will dearly miss him."
"I'm deeply saddened by the passing of my friend and brother in music," LaBelle said in a statement. "Bunny spent his life using his talents to bring love and joy to others and for that we are all grateful! He will truly be missed, but his legacy lives on!" Her live tribute was more poignant as she included Siegler's photo in a montage of her closest family members and colleagues, such as Richard Pryor, Bobby Womack, Rick James, Teena Marie, Teddy, Michael, Prince and Muhammad Ali, while she serenaded them to her timeless piece, "You Are My Friend."
Top to bottom, a Patti LaBelle performance will always leave you as happy with life, despite whatever obstacles, as she is. It is money well spent.
Over and out. Holla next week. Til then, enjoy the nightlife.