Government, nonprofit workers can now apply for student loan forgiveness
Katie Lobosco | 9/2/2017, 9:32 a.m.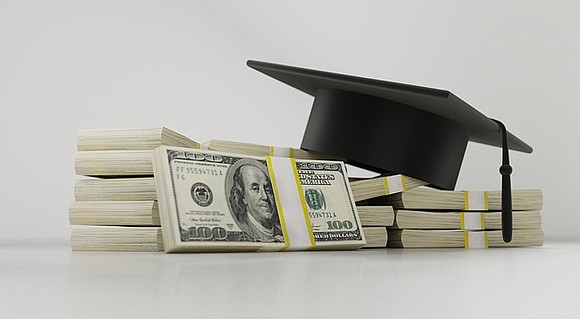 (CNN Money) -- Those seeking student loan forgiveness from the government's public service program can finally start the application process. After 10 years, the form was made available Friday.
At least 600,000 people have expressed interest in receiving debt relief from the Public Service Loan Forgiveness program, which promises to cancel remaining debt for qualifying public workers after they make 10 years' worth of monthly payments.
The program launched in 2007 under President George W. Bush's administration. It makes it possible for many people who have big student loans to stay in lower-paying jobs that serve the public, like teachers and public defenders.
October will be the first time anyone will have made enough payments to qualify for debt forgiveness.
Until now, there was no way for borrowers to be certain they would be eligible for the program. They must fill out the application released Friday to find out.
Starting in 2012, borrowers could fill out a form to verify that their job qualified. But they were not required to fill out the employment verification form. And there are other criteria that must be met to qualify for forgiveness. You need the right kind of loans, the right kind of job, and also must be enrolled in an income-driven repayment plan.
It can get confusing. The Consumer Financial Protection Bureau has received complaints from borrowers who realized they were not enrolled after years of making payments they thought counted toward the 120 needed for debt relief. Dozens of people have told CNNMoney that they've had trouble confirming whether they were on the right track for forgiveness after making life-changing decisions about where to work in order to eventually qualify for debt relief.
Four lawyers have sued the government, claiming they were misled into believing they qualified for the loan forgiveness program. In a court filing submitted in March, lawyers for the Department of Education suggested that borrowers may not be able to rely on prior notices from their loan servicers about whether they qualify.
Some people became nervous about the standing of the program in the spring when President Trump and Education Secretary Betsy DeVos proposed ending it all together. The president's budget calls on Congress to eliminate it for new borrowers starting July 1, 2018.
The program has been criticized for disproportionately benefiting those who chose to pursue a graduate degree, and encourages them to borrow more money. The median borrower in the forgiveness program has more than $60,000 in student loans, and almost 30% have more than $100,000 in debt, according to a Brookings report
If you think you're eligible for debt forgiveness in October, you must fill out the new application form, which you can find here, and is posted on the federal student aid website. You must have your employer fill out a section of the form before submitting it to FedLoan Servicing, the servicer handling all Public Service Loan applications.
If you haven't paid for 10 years yet, but want to see if your employer qualifies, submit this verification form.