Brooklyn district attorney candidate forum: Five days before election
LURIE DANIEL FAVORS and L. JOY WILLIAMS | 9/7/2017, 3 p.m.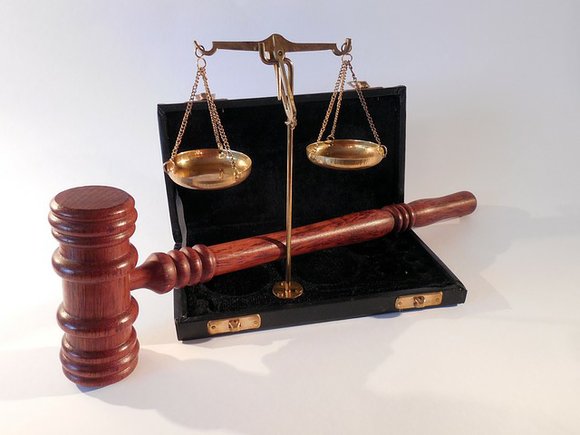 The district attorney is one of the most powerful positions in the criminal justice system. The DA determines whether to charge the accused and has an impact on everything from which charges to file, suggested bail amounts, the contours of plea deals, to the length of sentencing and beyond. This power is immense for a single elected official, and it is typically unchecked.
In the wake of high-profile killings of Black people, reports of racial injustice within the system and an ongoing push for criminal justice reform, many communities of color are now more keenly aware of the influence wielded by the DA's office. Generating even more scrutiny is the fact that a DA's ability to win cases requires a close working relationship with the police department. Names such as Mike Brown, Eric Garner, Sandra Bland, Tamir Rice, Corrine Gaines and others remind us that this structural dependency is detrimental to Black lives.
In New York City, the DA is an elected position, which means that "we, the people," are responsible for evaluating all candidates to see if they are suitable for the position. "We, the people," get to use our votes to determine what justice should look like in our boroughs. It is imperative that the next Brooklyn DA we vote into office is someone who has a vision for justice that respects the sanctity and humanity of Black communities.
This year, seven candidates are vying for the position of Brooklyn DA, which is why the Center for Law and Social Justice at Medgar Evers College, CUNY and the Brooklyn NAACP invite you to attend a DA candidate forum Thursday, Sept. 7, 2017, at 6 p.m. This forum takes place five days before the election and will allow you to hear from the candidates directly on some of the most pressing issues of our time.
Because of the unparalleled power in the DA's office, the forum will focus on the following five key themes:
(1) Police Brutality and Accountability: Considering the close working relationship DAs have with local police departments, how will these candidates work to ensure police are held accountable when necessary? How will they sever the DA's structural dependency from officers who engage in abusive policing? Will these candidates commit to prosecuting police who engage in abusive policing, to the fullest extent of the law?
(2) Prosecutorial Discretion: DA's have virtually unlimited discretion over the types of charges they bring and which cases get priority. What will these candidates do to ensure prosecutorial discretion is used to secure justice for historically marginalized groups?
(3) Implicit Bias: The concept of implicit bias speaks to the unconscious biases and stereotypes that can cloud our decision making. Implicit bias in the judicial system is rampant. How will these candidates use their position to ensure communities of color are protected from this form of institutionalized racial injustice? What specific policies and/or trainings will they implement within the DA's office to address implicit bias, and how will they hold the prosecutors in their office accountable?