Brooklyn HDFC news conference and rally
9/7/2017, 11:23 a.m.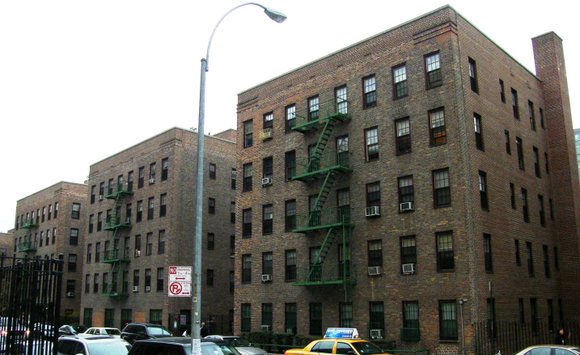 On Wednesday, Sept. 6, the Brooklyn Housing Development Fund Corporation held a news conference and rally at Brooklyn Borough Hall. Since 1992, HDFC has been dedicated to preserving their members' housing. According to HDFC, in this year alone, 84 HDFC units are currently facing foreclosure, and 18 of them are in Brooklyn. If this trend continues, this will affect more than 250 low-income, co-op units in Brooklyn and 10 percent throughout New York City.
"Most HDFCs are run by people of color, and the neighborhoods are gentrified. We are losing our homes, and we should not allow them to take our homes without a fight! We ask for the community to come out and support!" Brenda Stokely, co-chairperson of Brooklyn HDFC Coalition told the AmNews.
HDFC is asking the City Council to take immediate action and contact the Housing and Preservation Department about foreclosures to make sure their procedures are ethical when they are foreclosing the shareholders' homes.
"We need the mayor and City Council to come forward and call for an immediate halt to HPD's current foreclosures," the HDFC demanded in a written statement, which also stated, "Until there is a fair and thorough evaluation of all distressed HDFCs, we call for a moratorium on all foreclosures and demand that shareholders must be at the table to ensure that low-income HDFC cooperatives thrive in this city and will always be a part of New York City's housing landscape."
The next meeting will take place on Sept. 19 at 6:30 p.m. at the House of the Lord Church, 415 Atlantic Ave., Brooklyn. For more information, email stokelybrenda1@gmail.com or co-chairperson Samuel Little at alongnite@msn.com.