Evelyn La Rue Pittman, teacher and composer of folk operas and spirituals
Herb Boyd | 9/7/2017, 4:24 p.m.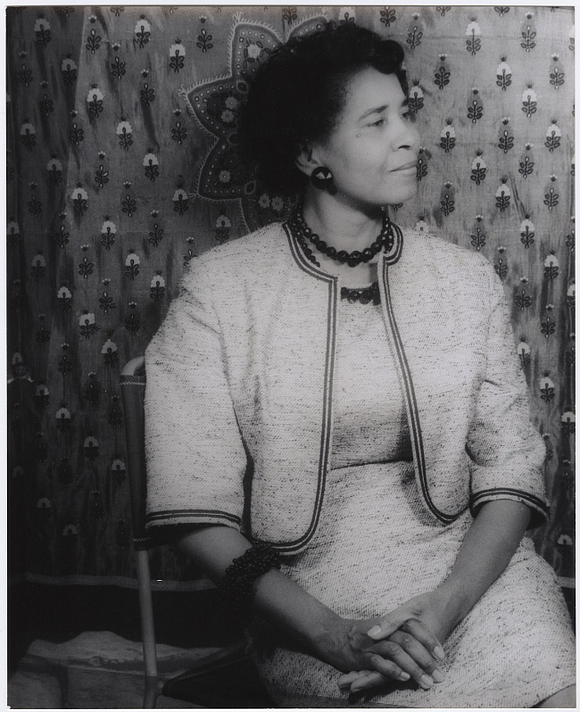 In preparation for lectures in Tulsa, Okla., I stumbled upon the name of Evelyn La Rue, or LaRue, Pittman, and recalled seeing a photo of her taken by Carl Van Vechten, who documented so many outstanding African-Americans, particularly during the Harlem Renaissance era.
Although Van Vechten took hundreds of photos of notables, it is still curious how she was among those selected. The trail of that mystery will have to wait another day because Pittman is the woman of the moment, and there are many more tracks to follow when discussing her career.
Pittman was born Jan. 6, 1910 in McAlester, Okla., almost a hundred miles southeast of Tulsa. She attended public school in Oklahoma City, and later Spelman College in Atlanta, where she was tutored by Kemper Harreld, a renowned concert violinist, before returing to the University of Oklahoma, where she received her master's degree in music. (It should be noted that Harreld's daughter, Josephine, was a noted pianist and authority on classical and Black music and founded Heritage House in Detroit before her death in 2003.)
Among the instruments on which Pittman gained proficiency were the violin and the trombone, while she became adept in harmony. She received a life certificate from Langston University that qualified her to teach music and social studies in Oklahoma. At the same time, she hosted a radio show and wrote a column for the local newspaper.
She earned a similar certificate from Columbia University, which allowed her to teach throughout the public school system in New York City.
When she wasn't busy in the city's school rooms, Pittman studied composition at the Juilliard School of music and was probably the first Black Oklahoman to study at the school. Perhaps it was during her years in the city that she met Van Vechten, although the photo of her might have been taken many years later. (Actually, the photo was taken in 1962, when she was 52.)
One of Pittman's composition teachers was the legendary Nadia Boulanger, who was based in Paris and Fontainebleau. Recommendations from teachers Harrison Kerr and Robert Ward to study abroad with such a famous teacher is indicative of Pittman's talent and potential.
A collaboration with Zelia Breaux (and as a teacher and educator, she was influential in creating a noted city band that inspired the likes of jazz immortals Charlie Christian and Jimmy Rushing) on operettas and other community programs ensued, and Pittman was soon fully devoted to scoring her own compositions and books, including "Rich Heritage," published in 1944 and updated in 1968. It is a children's book composed of brief biographies and songs about famous Americans.
But writing books was an avocation that Pittman only engaged in when she wasn't working on her choral arrangements of spirituals and musical dramas. In 1957, her folk opera "Cousin Esther" was performed in Paris.
Her opera "Freedom Child," based on the life of Dr. Martin Luther King Jr. was initially presented in Atlanta in 1972, featuring her students from Woodlands High School in Hartsdale, N.Y. The performance was highly praised, and she was asked to take the show on the road beyond the New York schools to 11 countries around the world.