Harlem-based sisters building with cupcakes and coffee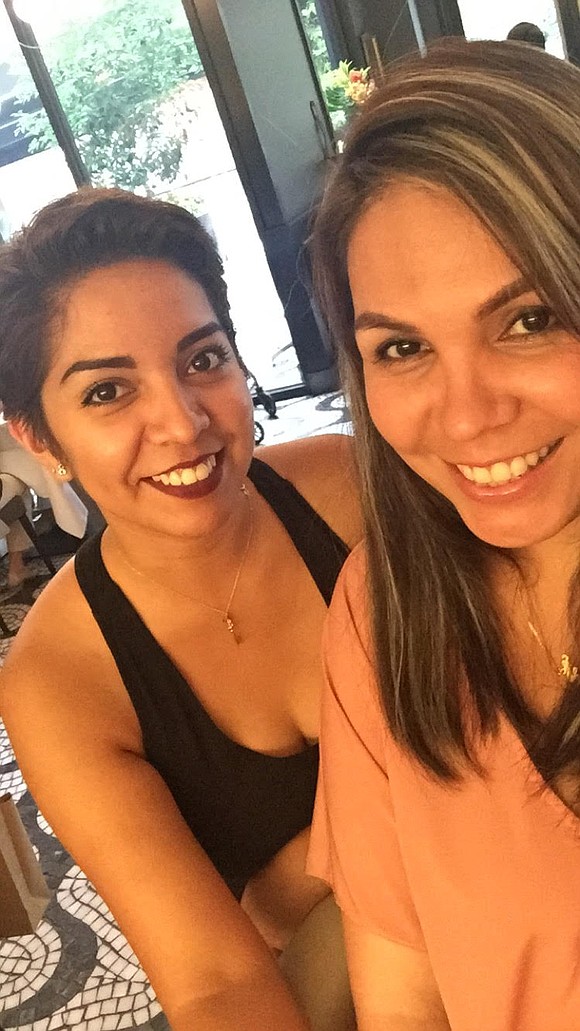 Monica and Rosa Prado, new co-owners of the Lennox Coffee Roasters, celebrated their business venture with samplings from Anne's Cupcakery. Lennox Coffee Roasters is located at 60 W. 129th St. Since 2011 the establishment has been well-known, in Central Harlem, for its seasonal coffee, baked goods and artsy decor.
"Lennox Coffee has been a neighborhood staple since it first opened, but we want even more people in our community to feel at home when they walk-in," said the Prado sisters, who grew up only blocks away from the venue and are extremely excited about their family owning the coffee shop.
"To be able to serve delicious coffee, food and treats to the families and their children that we grew up with in this neighborhood, along with all of our amazing customers who come here, is beyond anything we ever imagined," Rosa stated.
"We were introduced to coffee at a young age, and it was always a family joke to have our own coffee shop. It's almost surreal that we have the opportunity to embark on this journey of entrepreneurship in our own neighborhood," Rosa added.
Along with being a graduate student at City College, pursuing a Master of Science in Educational Theatre, Rosa, who is also an art teacher, has been working in coffee and management for years.
Her sister Monica is a health coach and enjoys having a positive effect on her clients' lives. She said, "It's important to follow your passion and to lead by an example! It's important to have balance, and I think we are a great example of what that should look like. We grew up with very strong family values and have always been each other's strongest support system. There is no one we'd rather co-own a business with than each other."
"Especially now it is important that youths of color are able to see that people who have similar backgrounds, and who look like them are able to become successful through dedication and passion," said Rosa, referencing her Mexican heritage, adding, "If we can inspire even just one young child of color to follow their passion and dreams, then we'll feel like we've helped make this community a better place."
"I am so happy for the Prado sisters!" said Anne Edmond, founder of Anne's Cupcakery. She said, "Since I met the lovely ladies, they were just delightful and I am sincerely grateful that they are giving me the opportunity to celebrate with them."
Since 2011 Anne's Cupcakery has been serving customers from all over the nation. The company also does catering for special occasions and offers popular cupcake flavors online, such as chocolate caramel dream, coconut coquito and dulce de leche.
Edmond said, "Since I was young, I enjoyed baking goods for myself and others, and I just started to build a passion for it. There were times where I would have friends come over every Sunday just to eat. It excites me when I see others enjoy my food."
For approximately 20 years, Edmond was an entertainment PR agent at her father's firm in Los Angeles. Her clients included Angela Simmons and Jelly Roll, who produced for rappers Snoop Dogg, Busta Rhymes and Drake. Almost a decade ago, Edmond came to New York and continued her PR work here, but after her grandmother died last November, she decided to quit PR to focus on her cupcake business. Edmond said, "I started the cupcake business to [honor] my grandmother, and after her death, I no longer wanted to do PR. Within the next few years, I want to have my own food truck to be on the road and travel throughout the states. I also want to spread the importance of women owning their own businesses."
For more information about Anne Cupcakery or Lennox Coffee, go to https://annescupcakery.com or http://www.lenoxcoffee.com