MWM-20: A movement to fight against growth of female incarceration
SAEED SHABAZZ | 9/7/2017, 3:05 p.m.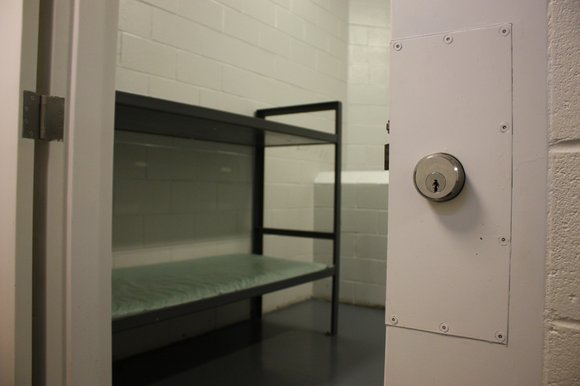 Sister Phile Chionesu, a grassroots activist, human rights advocate, Black nationalist/freedom fighter and co-convener of the historic Oct. 25, 1997, Million Woman March explained to the AmNews during a recent telephone interview that one of the "motivating factors" behind the march was the growing number of Black and Latino women behind prison walls.
Chionesu said that events such as the July 18 Women Shackled: Policy Solutions to Address the Growth of Female Incarceration, sponsored by the Brennan Center for Justice and the Justice Action Network held in Washington, D.C. are needed and welcomed.
It was billed a "first ever policy forum to specifically address female incarceration." Topics discussed included the devastating effects of incarceration on mothers and their families. "We knew in 1997 that the incarceration of women was going to escalate, in part due to the 'crack-cocaine epidemic,' which was obvious, and we needed to begin to do something about it," Chionesu said.
Chionesu continued, "There was no focus on how to deal with this problem as it was escalating, so we wanted to be able to organize the women, that were the intent in 1997."
Natasha Camhi, special assistant to the director of the Justice Program, Brennan Center, wrote in a HUFFPOST op-ed, "Since 1980, the number of women in prison has grown by 730 percent, twice the rate of the total prison population (363 percent). While the prison population has declined by 3 percent since 2012, the number of female prisoners has actually risen by about the same amount. Today, there are 1.2 million women behind bars, or on probation or parole."
Camhi told the AmNews, "The issue of female incarceration had always been sidelined because of the smaller numbers of women, compared to men, but the female population is growing at an alarming rate. So what we want to do is bring attention to that, saying sure there are fewer women in prison than men, but we don't want this population to continue to grow. Women face many unique issues and struggles, so we need public education to expose this problem."
Draconian sentencing laws "that over-punish nonviolent crimes" are one factor adding to the increase in the female prison population at the federal and state level, according to some observers.
Camhi said, "Between 1986 and 2015, drug crimes alone accounted for a 29 percent increase in women going to prison. Approximately 60 percent of women in prison are mothers of a child under the age of 18. Three quarters of those mothers were the primary or sole caretaker."
"Our theme for MWM-20 is Raising Up the Mother of Civilization: We Charge Genocide," stated Chionesu. "Our point is we will better educate our people that they will better understand that this society plans to lock up our women and marginalize our children."
During the July 18 forum, senators Kamala Harris (D-Calif.) and Cory Booker (D-N.J.) discussed the Dignity for Incarcerated Women Act, a bill that aims to establish a more humane environment for incarcerated women by improving visitation policies, banning the shackling of pregnant inmates and offering parenting classes.
Other topics discussed included the devastating effects of incarceration on mothers and their families, the unique circumstances that land so many women in prison (i.e., mental health issues, histories of trauma and untreated substance abuse), and the extreme challenges women face upon re-entry, according to a press release from the Brennan Center.
Also attending the forum were Oklahoma Gov. Mary Fallin; representatives Ludmya "Mia" Love (R-Utah), Doug Collins (R-GA) and Sheila Jackson Lee (D-Texas); and a number of formerly incarcerated women.