Union leaders bash Trump for DACA decision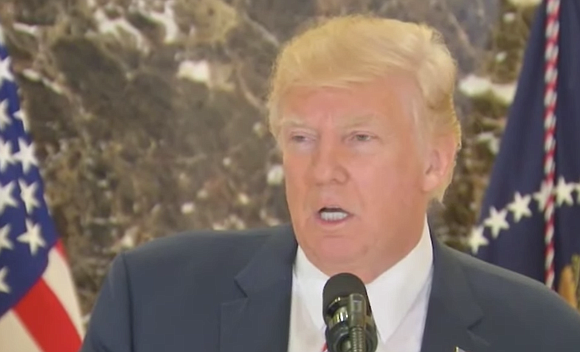 Tuesday, U.S. Attorney General Jeff Sessions announced that President Donald Trump would begin the phase-out of the program known as Deferred Action for Childhood Arrivals, or DACA. The end of this program would affect young adults who illegally immigrated to the U.S. as children with their families. DACA temporarily defers deportations and gives work permits to qualified young and undocumented immigrants.
The Trump administration's given Congress six months to come to a deal on DACA—and immigration reform and general—leaving the fate of close to 800,000 people in the balance.
32BJ President Hector Figueroa called Trump's decision to end DACA an act of "cowardice" and "cruelty."
"Repealing DACA is a low in a presidency marked by discrimination and the removal of rights for people of color," said Figueroa in a statement. "Deporting nearly 1 million young people will not create a single job or make America better for anyone. It will harm our economy and further erode the values holding our nation together. It will compound the problems of an already broken immigration system and will needlessly put at risk of deportation people who love this country and are committed to its future."
Teamsters Joint Council 16 President George Miranda voiced similar sentiments on Trump's DACA decision in a statement. He tried to get into the minds of the people who might have only six months left to call the United States of America their home.
"Ending DACA is cruel," said Miranda. "Imagine being one of these 800,000 young people. You probably don't remember another country other than America. You went to college, you got a good job and you worked hard. You've done everything right. Now the government is saying you aren't the American you thought you were."
Miranda continued, "One of our own members was picked up by ICE just 12 days ago. Eber Garcia Vasquez has been a Teamster for 26 years. We are all under attack, and we all need to fight back."
According to a recent report by Politico, House GOP members are looking for a deal to codify DACA in exchange for a down payment on the Mexican/United States border wall, essentially using close to 800,000 people as bargaining chips to cash in on a campaign promise. American Federation of Teachers President Randi Weingarten talked about children facing "crippling terror and uncertainty."
"President Trump made a promise that he would treat Dreamers with 'great heart,'" stated Weingarten. "Now, for seemingly political reasons, he is breaking his promise to students, teachers, doctors, nurses and lawyers who took him at his word. This is not the America I know—an America that says one thing to its citizens and then does another. Betraying DACA Dreamers is betraying the values of our diverse and welcoming nation."
Weingarten continued, "America will not be stronger or more secure when these young people are torn away from the country they love and call their own. America will be diminished—and the toll will be measured by families ripped apart, people cast into the shadows and into poverty, businesses upended, economies weakened and dreams shattered."