The first New Yorkers go to college tuition-free
Katie Lobosco | 9/9/2017, 7:39 a.m.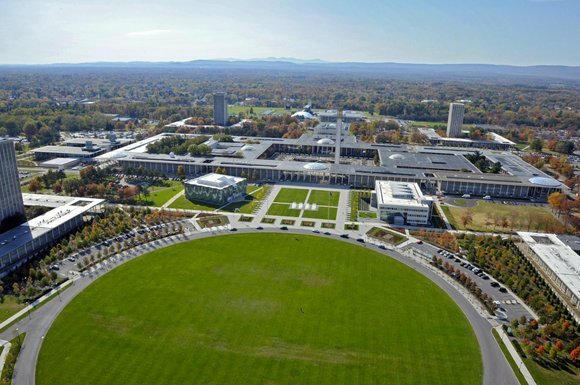 (CNN Money) -- Florence Yu can't believe her luck. She's starting college the same year New York made tuition free for middle-class students like her.
New York's Excelsior Scholarship is the first of its kind. It covers the cost of tuition for qualifying students who are enrolled in a two- or four-year degree program at any of the state's 88 public colleges and university campuses.
Plans for the scholarship were announced by Governor Andrew Cuomo in January. At first, students planning to attend college this fall didn't know whether it would become reality in time. It was officially approved by the legislature in April.
"I called my Dad at work, and I'm like 'oh my God, Dad, I could get free tuition.' It was so exciting and I remember it so vividly because it was so life changing," Yu said.
She's now a freshman at Stony Brook University double majoring in business and health science.
Like other students, Yu had to apply for the scholarship and didn't find out until August whether she qualified. The good news finally came, just before it was time to pay the bill. Her parents, immigrants from Myanmar, always wanted her and her brother to go to college, but were worried about finances.
"I've never seen my Dad so happy. He knows I really wanted to go to Stony Brook and he was really stressed about paying. Now he's able to, so it really changed a lot," Yu said.
A 'life changing' option
When Governor Cuomo announced the program he said that college, like high school, "should always be an option even if you can't afford it."
While similar programs in other states have made tuition free for community college students, the Excelsior Scholarship is the first to include those pursuing a four-year degree.
The scholarship could save students as much as $27,000 over four years by cutting out tuition costs. The award doesn't cover fees charged by the school, or room and board. Students must also agree to live in state after college for the same number of years they received the scholarship, or it will be converted to a loan.
Bonnie Tang, another Stony Brook freshman, is commuting from her home in Brooklyn, saving her about $13,000 in room and board costs. She'll have to buy a monthly train pass. And she'll still pay about $2,560 in fees this year. But everything else is free.
"My tuition is paid for and that saves me a lot of money," she said.
Tyler Mendoza, also a freshman at Stony Brook, and James Martello, a freshman at the University at Albany, both say they probably would have gone to a community college instead if they hadn't received the Excelsior Scholarship.
Gianluca Russo transferred to the University at Albany this year after finishing his associate's degree from Schenectady County Community College. The scholarship, he said, convinced him to stay in state to pursue a bachelor's in journalism.