Cancer survivor Nacole Ali
OLAYEMI ODESANYA | 9/14/2017, 4:42 p.m.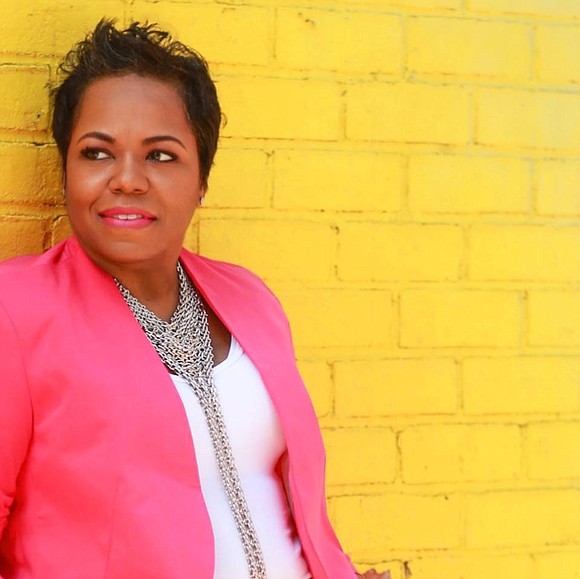 "I am just grateful that I am cancer-free and that all my hair grew back! I can be just as flawless as I previous was," Nacole Ali said. Born and raised in Brooklyn, Ali is an international bestselling author on Amazon and a media personality.
Ali will be having her book signing Sunday, Sept. 17, at the Brown Memorial Baptist Church, 484 Washington Ave., starting at 11 a.m. Ali's first book, "Warrior: Built to Last," was released in October 2016. In her novel, she gives a first-person point of view about her one-year experience with breast cancer. Ali was diagnosed with breast cancer in 2015 and underwent tremendous treatments to cure her illness—she had more than 25 radiation sessions, and 4 surgeries.
Ali explained, "When I was writing the book, I wanted my book to be an 'easy read' or something that wasn't as depressing. I wanted my book to differ from other breast cancer survivors' readings. A reading where even though the story is a serious health issue, the reader could laugh at a joke or two. I wanted to write the story as if I was having a discussion with the reader."
Ali said that initially the book was meant for people who were undergoing breast cancer or any severe health issue. She was surprised to receive a lot of positive feedback from not only survivors but also their loved ones. She related, "Most of the feedback I received told me that they are thankful of a book like 'Warrior: Built to Last' because it gave such a detailed description of what it's like to undergo breast cancer. And for those who are future or current patients and are currently seeking treatment, has a notion of what the process is like. I even had people who didn't have cancer but have a similar situation read and enjoy my novel."
The walk will take place Saturday, Sept. 16, at Phil Scooter Park (Smokey Park), 16-98 Atlantic Ave., South Richmond Hill in Queens, from 1-5 p.m.
Ali will be honored with an award for her work advocating for breast cancer sufferers and survivors.
"I worked with Nayaba Arinde before and she is delightful," Ali said. "We actually met when we were both being interviewed at The Root Digital Studios about being breast cancer survivors in the spirit of Breast Cancer Awareness Month. I was so honored when she gave me the opportunity to be on her radio show (Back to Basics) on Diasporaradio.com to discuss my work. And I am so glad that she will be honored Saturday as well!"
Ali was also featured on "Shawna on the Radio", Y Clad Radio and has done many public speaking events throughout the United States. She is also the founder of the Pink Notes blog on the Nacole Ali website. The Pink Notes blog gives tips to breast cancer patients and caregivers about how to deal with the side effects of breast cancer.
Ali went to Baruch College to earn her Bachelor of Arts degree in journalism. She is well-known for being a business owner and a motivational speaker.