Montego Bay is more than resorts
MEGAN PINCKNEY | 9/14/2017, 6:11 p.m.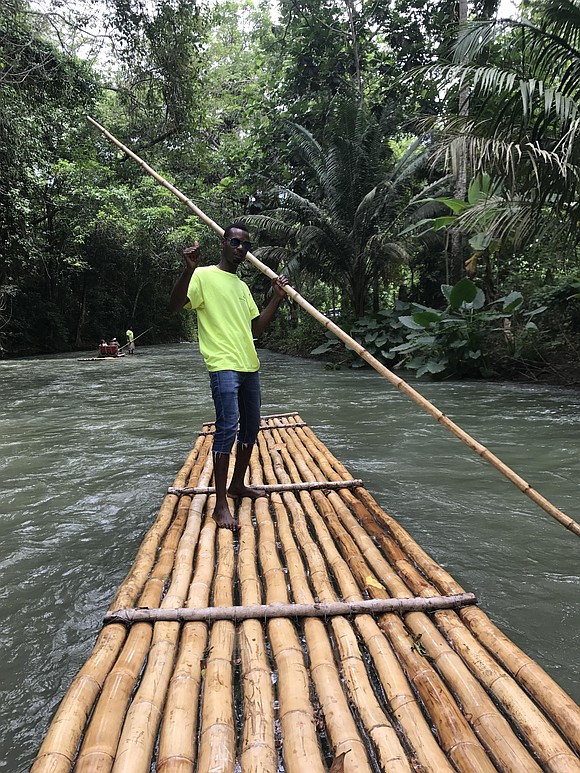 Jamaica is truly one of the most beautiful islands in the Caribbean. Its scenic beaches, ideal climate and distinct culture attract millions of visitors to the island each year. But one of the things I hear from first-time visitors (when they've traveled by cruise ship or by plane) is that they didn't spend much time exploring Jamaica. Instead, they choose to spend most of their time on the beach or participating in an excursion that the resort/cruise recommends. Although spending time on a beach is a necessity, and those recommended excursions can be fun, there's an entire island out their waiting to be discovered.
If you're planning on staying on the island of Jamaica for more than two days, I recommend renting a car. Taxis are far too expensive to use as your way of transportation everywhere, and the resort buses will usually only take you to pre-determined locations. Having a car gives you the freedom to create your own schedule and do activities on your own time. However, driving on the island can be quite challenging. For starters, Jamaicans drive on the opposite side of the road from Americans, so your driving instincts need to be flipped. Secondly, Jamaican roads are narrow, and those roads have drivers that play by different rules (swerving into the other lane of traffic to get in front of you is hardly even a thought for them).
If you are able to vacation in Jamaica for as long as a week, you should make it a point to spend at least one afternoon in Montego Bay, Ocho Rios and Negril (chances are your resort is probably located near one of those places). There is so much to do and discover in each of them that it would definitely be worth the drive. But if you only have a few days to explore, choose just one of those cities and truly dive in.
One of the most popular destinations on the entire island is Montego Bay (often referred to by locals as Mobay). Its proximity to the island's largest international airport may be one of the reasons why people choose Mobay, but its nightlife and natural enchantment are the reasons why people fall in love with it.
I spent this past long weekend in Mobay with a group of friends, and after two days of lounging around the resort, we were ready to get out and explore. If you ask any local what's the one thing you have to do while in Mobay, they would say float down the Martha Brae. Sounds simple enough until you realize you'll be floating for more than 3 miles down a natural river on a 30-foot raft made out of real bamboo stalks!
For nearly 40 years, experienced raft captains have been disembarking from Rafter's Village (a little peninsula that offers a picnic area, a full bar, a souvenir shop and Martha's herb garden, among other things) with tourists aboard. The captains construct their own rafts, which can take up to two days, and they use each one for about six months. A single raft will hold up to three adults and will cost $60 for a trip down the Martha Brae. While floating down the river you can take a dip in the flowing water, stop off on the banks for some grilled Jamaican food, purchase locally made souvenirs or jump from a swing rope into the river. The average journey down the Martha Brae lasts for about an hour, but the captains work for tips so you can control the speed. We boarded the rafts with a bottle of Champagne that we popped halfway through the trip. I highly recommend taking things that you feel would make your trip special. The captains are super laid back; This is Jamaica, mon.