The passing of the great actress Novella Christine Nelson
9/14/2017, 4:36 p.m.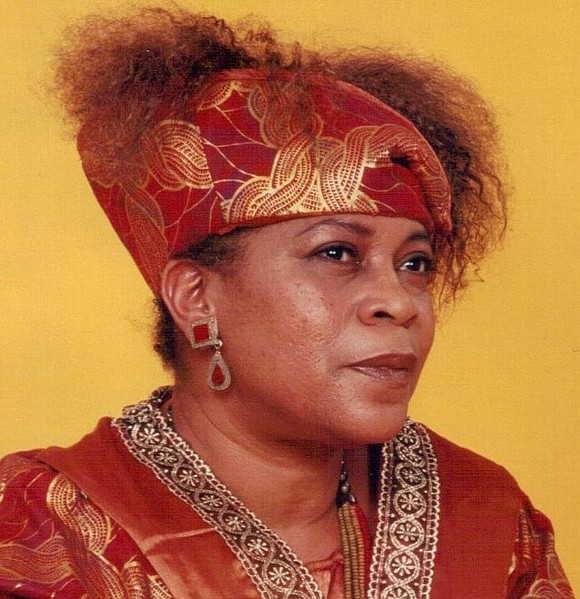 Novella Christine Nelson was a major American artist of theater, film and music, having worked on and off Broadway and in major Hollywood films, as well as independent works, for 50 years. She is perhaps best known to American audiences for work in Denzel Washington's "Antwone Fisher Story," Chris Rock's "Head of State," Spike Lee's "Clockers" and Francis Ford Coppola's "The Cotton Club." In theater she is known for performances in the Capote/Arlen musical "House of Flowers," Horton Foote's "The Old Friends," August Wilson's "Gem of the Ocean" and Athol Fugard's "Boesman and Lena."
Nelson was born Dec. 17, 1938, in Brooklyn, N.Y., the third child of Evelyn Hines Nelson and James Alexander Nelson. Her mother was an executive secretary at Women's Wear Daily and her father, a taxi driver and a pastor, and elder in their Hebrew Israelite congregation. Nelson had two older brothers, Nathaniel "Sonny," and James "Deepy." She attended P. S. 25, and Eastern District High School. She attended Brooklyn College, graduating in 1959 as the first in her family to complete college.
Initially intending to major in biochemistry, during her sophomore year she signed up for Speech I, only to discover it was a theater class. The professor cast her as Berenice in "The Member of the Wedding." After spending the summer working on the play, she returned her junior year and changed her major to theater. She went on study at the American Academy of the Dramatic Arts.
In 1961, she booked her first professional acting job in the Broadway musical "Kwamina" and was fired a week and a half later. It was a pivotal moment in her life in that she had to decide if she should continue in the theater. The show bombed and closed after 32 performances. She decided they were wrong for firing her, and she picked up where she left off. Her early stage roles included the off-Broadway production of "Horseman, Pass By" and the revival of the Truman Capote/Harold Arlen musical "House of Flowers," which led in 1967 to a role as Pearl Bailey's standby in "Hello Dolly" at the St. James Theater.
On Broadway, Nelson created the role of Missy in the original Broadway production of the musical "Purlie" (1970), and appeared in "Caesar and Cleopatra," with Rex Harrison and Elizabeth Ashley (1977), and in Lillian Hellman's "The Little Foxes," with Elizabeth Taylor (1981). Other New York performances include Simon McBurney's production of Brecht's "The Resistible Rise of Arturo Ui," at the National Actors Theatre with Al Pacino (2002), and Horton Foote's "The Old Friends," at the Signature Theatre (2013).
Nelson performed at regional theaters throughout the United States. She is closely associated with productions at Hartford Stage ("Gem of the Ocean," "Digging Eleven," "Oedipus," "Camino Real"), The Guthrie ("People's Temple"), American Repertory Theater in Cambridge, Mass., ("Oedipus"), Yale Repertory Theatre ("Boesman and Lena"), Seattle Repertory Theater, Actors Theatre of Louisville, Alliance Theater in Atlanta, Houston's Alley Stage and Baltimore's Center Stage. Her London stage performances include "The Big White Fog" at the Almeida Theater and an acclaimed "A Raisin in the Sun" at the Lyric Hammersmith and the Young Vic theatres.