Study: More than 50 percent of home care workers are on public assistance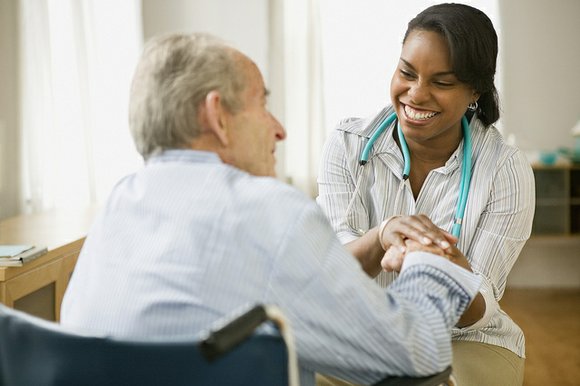 A new study by a national research and consulting organization showed that more than half of home health care workers rely on public assistance to supplement income.
Paraprofessional Healthcare Institute's study showed that wages haven't kept up with inflation in the past decade. On average, nursing assistants in nursing homes make a $12.34 an hour median wage and a $20,000 median annual income. It's slightly more than home care workers.
"Despite the profound support they offer to millions of older people and people with disabilities nationwide, direct care workers remain undervalued and poorly compensated," said PHI President Jodi M. Sturgeon in a statement. "Our country needs to improve wages and hours, provide more training and career paths, and implement workforce innovations that transform this sector—improving care for all of us."
According to the study, among home care workers, 68 percent work part time or for only part of the year, and 23 percent live below the federal poverty line. For nursing assistants working in nursing homes, 53 percent work part time or for part of the year, and 17 percent live below the federal poverty line. Fifty-two percent of home care workers and 39 percent of nursing assistants rely on public assistance in some form.
All of PHI's research comes as part of the organization's #60CaregiverIssues campaign, a two-year education campaign attempting to solve the workforce shortage in home care.
Sepia Coleman, a Memphis-based home care worker, talked about the struggles in her profession.
"Year after year home care is ranked as one of the most in-demand professions in the country, yet the industry struggles to attract new workers due to low pay and lack of benefits grows more dire each day," said Coleman in a statement. "I've worked in this industry for 20 years, but I've never made more than $8.50 an hour. And while my job is in health care, I can't afford to take time off to get surgery for my uterine fibroids. If policymakers want to address the growing care crisis for seniors, they should invest in Medicaid and give home care workers like me a union voice on the job."
Women and people of color make up the majority of America's home care workforce. With the increase in population growth, and more people living longer, the workforce has doubled in the past decade after the shift in the industry went from nursing homes to houses and communities.
"This important research continues to paint a troubling picture: direct care workers cannot afford to stay in these jobs, and when they eventually leave the sector, many families struggle to care for their loved ones without the support they need," said Kezia Scales, Ph.D., director of policy research at PHI, in a statement.