Trump to pocket $14 million from sale of Starrett City
SHANICE LEWIS | 9/14/2017, 2:28 p.m.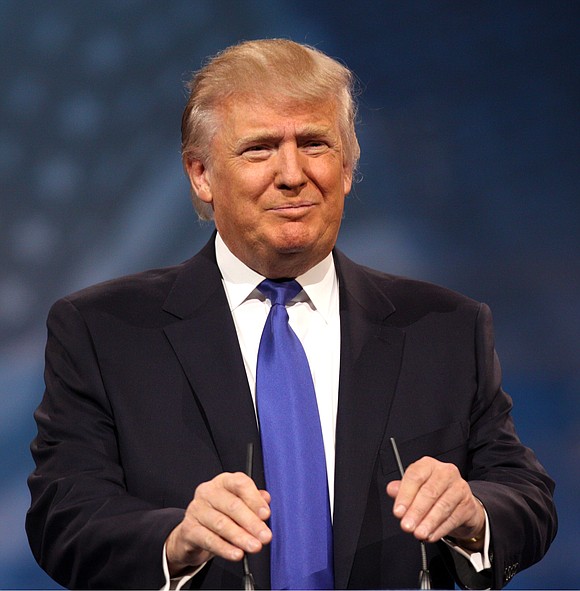 Owners of Brooklyn's Starrett City housing complex have reached an $850 million sales agreement that could earn President Donald Trump a $14 million payout.
Sitting on 145 acres between East New York and Canarsie neighborhoods, Starrett City is the largest government-subsidized housing development in the country. With 5,881 apartments in 46 buildings and 15,000 residents, Starrett City is a strong community with its own schools, shopping centers and places of worship.
The deal is a joint venture of the Brooksville Company and Starrett City Associates, the latter of which has owned the complex for more than 40 years. The sale is subject to approval by the federal Department of Housing and Urban Development and state housing officials. However, back in July Representatives Hakeem Jeffries and Elijah E. Cummings highlighted the potential conflict of interest for Trump, who owns a 4 percent stake in the complex. All together the Trump family owns a 16 percent stake in the complex.
"Donald Trump is on one side of the transaction, but as president of the United States, he also appoints the secretary of Housing and Urban Development and other high ranking officials who have the power to decide whether this transaction moves forward or not," said Jeffries. "It is unacceptable and unethical for Donald Trump to be on both sides of this potential transaction, and we want to make clear Donald Trump should recuse himself—this potential transaction should simply be evaluated by one standard: what is in the best interest of the residents of Starrett City."
Starrett City Associates has tried to sell in the past with deals that would jeopardize the lives of many residents. With the help of local officials, including Assemblyman Charles Barron, the sales did not move forward.
"Starrett City [residents] are tired of going through this stressful time every time their owners want to sell. We blocked the sale in 2007 because it was going to raise rent and sell for 1.3 billion," said Barron.
In 2009 Starrett City signed a contract with HUD to remain a part of affordable housing until 2029. Barron is working to permanently preserve affordability for residents and ensure that their housing necessities are being fulfilled.
"We want the tenants respected and the way these owners went about it is disrespectful. We're saying to any new owner that we want permanent affordability. We need money for repairs, and whoever the owner is going to be has to put millions of dollars into fixing Starrett City up," said Barron.
Tenants are continuing to meet with local officials and representatives from Starrett City to discuss the future of the complex.
"The residents have to remain united," said Barron. "We're going to continue to fight for affordable housing by any means necessary."