Columbia grad workers testify before elected officials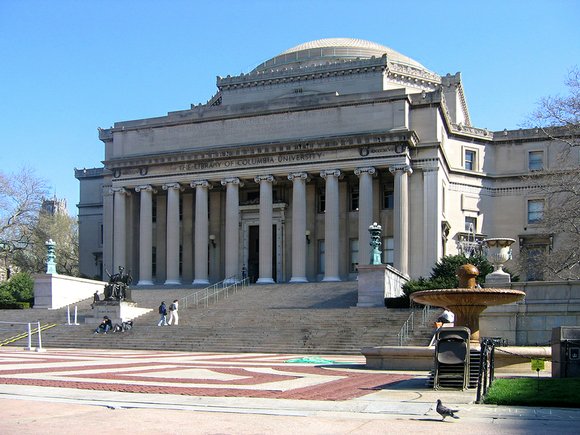 This Wednesday, research and teaching assistants from various departments across Columbia University testified in front of a panel of elected officials at the Broadway Presbyterian Church.
Those slated to attend included New York State Assembly Member Deborah Glick, New York City Councilman Mark Levine, New York City Central Labor Council President Vincent Alvarez, New York-based Congress members Jerry Nadler and Grace Meng and other community leaders.
Columbia's grad workers want to let elected officials know about how the school's administration, and school president Lee Bollinger, have refused to collectively bargain with them more than nine months after they voted to form a union.
Workers want to form a union to have a stronger recourse for addressing dilapidated lab conditions that they said inhibits engagement in federally funded research on cancer and other major diseases, better protections against sexual harassment, better protections for international student workers and more stable health benefits for research assistants and teaching assistants.
"These are among the many reason my colleagues and I voted overwhelmingly for the union last year," said Justin Steinfeld, an M.D./Ph.D. student at Columbia University Medical Center, in testimony sent to the AmNews. "I wanted to have a stronger voice and mechanism to address lab facility problems like these, not to mention a desire for more predictable health and dental benefits, timely payment for our work and stronger protections against sexual harassment."
In December, Columbia's grad workers voted in a 1,602 to 623 landslide to join the Graduate Workers of Columbia-United Auto Workers Union. Ever since, graduate workers have looked for the administration to acknowledge the election's results and start collectively bargaining. Earlier this year, workers rallied to claim that Columbia's officials were waiting for a President Donald Trump-appointed NLRB to overturn their choice. In March, the NLRB upheld the graduate workers vote to join the union, but the administration still refuses to negotiate.
Steinfeld's testimony told a story of the benefits that come with being part of a union. He discussed problems in the lab, including a lack of clean water in the building where he and other researchers worked. He also mentioned how the weak HVAC systems in the building allowed black dust to be pumped into their labs, which lead to them purchase additional air filters that are replaced monthly.
"But for myself and others, the union had already helped us get closer than ever before to tackling some of these problems in the lab," said Steinfeld. "Those of us who work in the Black Building had spent years individually, and unsuccessfully, trying to get administrators and various university departments to address deteriorating lab facilities. Working with the union, however, a group of us got a petition going that led to a meeting with a dean, something that none of us, including our faculty, were able to make happen previously."
Steinfeld added, "But this was just a small step in the direction of addressing these problems, and we have a long way to go, as you can see."
Earlier this year, a coalition of activists sent a letter to the National Academies' Future of Voting committee expressing their concerns over the appointment of Bollinger as co-chair. They cited his refusal to acknowledge the union and attempts to nullify their vote as reason for the committee to reconsider.
"As you move forward on this project, we respectfully ask that you join us and encourage President Bollinger to stop ignoring the clear democratic mandate for the union at Columbia, to respect the election results and to start negotiations for a contract," the letter stated.