Jazz Notes: Dizzy's, Donald Harrison, Freddie Cole, Russell Malone, Kara Walker
Ron Scott | 9/21/2017, 4:54 p.m.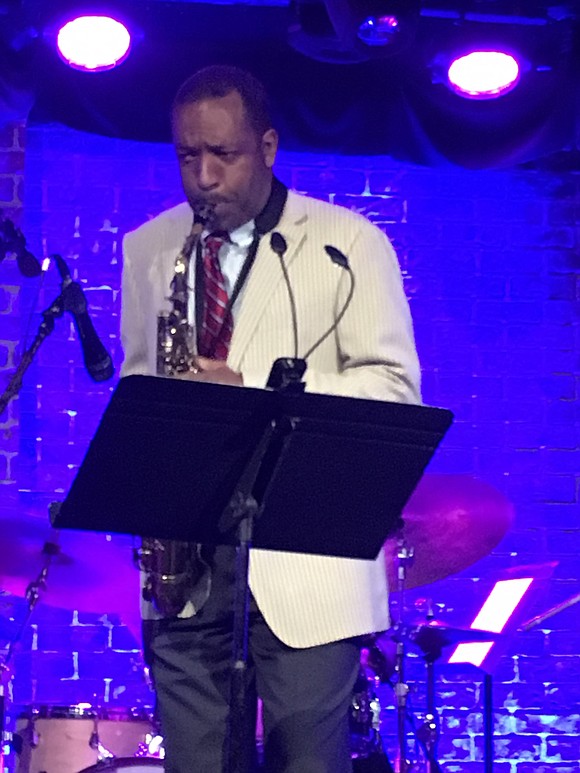 Now through Oct. 1 Jazz at Lincoln Center's Coca-Cola Generations in Jazz Festival is in full effect. The festival will showcase the diverse talents of artists across generations, with 22 distinctive programs over 31 days (that started Sept. 1).
"For the last eight years, the Coca-Cola Generations in Jazz Festival has unofficially marked the opening of Jazz at Lincoln Center's concert season, as we celebrate the great diversity that makes our art form so vibrant," said Jason Olaine, Jazz at Lincoln Center's director of Programming and Touring. "During the month of September, Dizzy's Club Coca-Cola will present living legends, as well as up-and-coming phenoms."
The accomplished vocalist Mary Stallings, having worked with Dizzy Gillespie, Count Basie and Geri Allen, will warm up Dizzy's stage Sept. 21-Sept. 24. She will perform with the Mike LeDonne Trio, featuring rising star drummer Justin Brown, veteran guitarist Ed Cherry and organist Mike LeDonne. Two shows each night are at 7:30 p.m. and 9:30 p.m.
The Palladium Era, featuring the Mambo Legends Orchestra, fills the air with hot rhythms on Sept. 25 for Big Band Mondays. With timbales player and musical director Jose Madera, bongos player Johnny Rodriguez, saxophonist Mitch Frohman (the three spent more than 25 years with Puente) percussionist George Degaldo and baritone saxophonist Pete Miranda among others.
The former musicians of the Tito Puente Orchestra have come together as the Mambo Legends Orchestra. This New York institution keeps the '50s and '60s Palladium Era sound alive and well, adding new musical concepts to genre standards set by Tito Puente, Machito and Tito Rodriguez.
Sept. 26, avant garde, straight ahead and all-around drummer/composer Andrew Cyrille and tenor saxophonist Bill McHenry will join forces for a night of uncompromising musical dialogue. Cyrille is one of the pre-eminent jazz drummers, having worked with Cecil Taylor, Rahsaan Roland Kirk and Mary Lou Williams. Two shows at 7:30 p.m. and 9:30 p.m.
After the tutelage from bassist Christian McBride, the former student Joe Sanders, now a sought after resourceful musician, has played with outstanding musicians such as Ravi Coltrane, Herbie Hancock, Jimmy Heath, Geri Allen and Jeff "Tain" Watts.
Sept. 28, the versatile bassist will lead his Joe Sanders Quartet, with tenor saxophonist John Ellis, pianist Aaron Parks and drummer Eric Harland, along with guest saxophonist John Ellis.
All shows are 7:30 p.m. and 9:30 p.m. For a complete listing call 212-258-9595 or visit the website www.jazz.org/dizzys.
The saxophonist, composer, arranger Donald Harrison, a hard bopper by law, who is committed to bringing dance music back to the jazz bandstand through his creation of "Nouveau Swing," will have audiences at the Jazz Standard (116 E. 27th St.) up and swinging during his engagement from Sept. 21 to Sept. 24.
The Crescent City native will be rousing it up with his longtime music cohorts, guitarist Detroit Brooks, pianist Zaccai Curtis, bassist Jasen Weaver, drummer Darryl Staves and special guest trumpeter Brian Lynch. Lynch has been a member of Eddie Palmieri's Afro-Caribbean Jazz group and co-led the Latin Side of Miles project with trombonist Conrad Herwig.