New York State Office of Mental Health announces federal suicide prevention grant
SHA-NIA ALSTON | 9/21/2017, 11:08 a.m.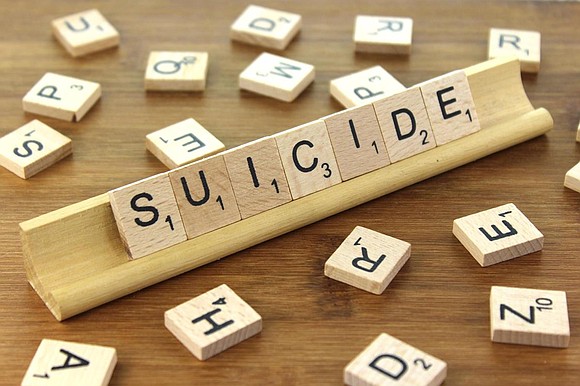 Tuesday the New York State Office of Mental Health received a $3.5 million grant awarded by the Substance Abuse and Mental Health Services Administration Zero Suicide grant program.
The grant will toughen New York's suicide prevention program over the next five years. Office of Mental Health Commissioner Dr. Ann Sullivan announced the grant during the agency annual Suicide Prevention Conference to 350 people in the Capital Region.
"This federal grant reinforces New York's reputation as a national leader in suicide prevention," Sullivan said. "Our entire team in the Suicide Prevention Office are to be commended for their work to prevent suicide and their adherence to the goal that even one suicide is one too many."
Out of the 120 applications SAMHSA received, only three were accepted, with New York awarded the largest grant. The grant will aid Onondaga County's goal of creating a Zero Suicide Safety Net, through an extensive network of health and behavioral health providers. The program will provide care and better the outcomes for those aged 25 and older.
"When we created the SPO in 2014, our goal was to coordinate and align all OMH-sponsored suicide prevention activities," Dr. Jay Carruthers, director of OMH's Suicide Prevention Office, said. "This recognition from the federal government truly demonstrates the staff's commitment to preventing suicide attempts and deaths among New Yorkers."
The grant is one of the latest in a number of suicide prevention programs executed by the state. The Office of Mental Health recently supported several suicide prevention pieces of training to thousands of clinicians, school personal and community members.
OMH released "1700 Too Many: The New York State Suicide Prevention Plan" last year
(https://www.omh.ny.gov/omhweb/resources/publications/suicde-prevention-plan.pdF),
which addresses the state's plans to decrease the number of deaths, including ensuring better quality mental health care. The plan includes seven essential elements of suicide care, which are the following:
•Lead—Create a leadership-driven, safety-oriented culture committed to dramatically reducing suicide among people under care. Include survivors of suicide attempts and suicide loss in leadership and planning roles.
•Train—Develop a competent, confident and caring workforce.
•Identify—Systematically identify and assess suicide risk among people receiving care.
•Engage—Ensure every individual has a pathway to care that is both timely and adequate to meet the individual's needs. Include collaborative safety planning and restriction of lethal means.
•Treat—Use effective, evidence-based treatments that directly target suicidal thoughts and
behaviors.
•Transition—Provide continuous contact and support, especially after acute care.
•Improve—Apply a data-driven, quality improvement approach to inform system changes that will lead to improved patient outcomes and better care for those at risk.
Although suicide numbers are relatively low in New York, according to the CDC it is the 10th overall cause of death across the country.