NYC music critics Greg Tate, Laina Dawes head to Baltimore Book Festival
JORDANNAH ELIZABETH | 9/21/2017, 3:29 p.m.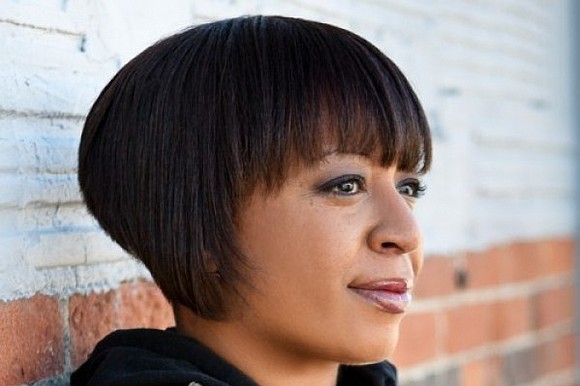 Renowned New York-based authors and music critics Greg Tate, who has been coined "the grandfather of hip-hop journalism," and Laina Dawes, author of "What Are You Doing Here? A Black Woman's Life and Liberation in Heavy Metal," are making their way to Baltimore this weekend to sit on a special closing panel at the Radical Bookfair Pavilion at Baltimore Book Festival. Dawes, Tate and Rashida Braggs, Williams College professor, jazz scholar and author of, "Race, Music and Migration in Post-World War II Paris," will sit on a panel titled "Black Voices in Music Criticism Are Essential" to speak about their experiences as Black music writers in American journalism and academia.
Tate, who has written for The Village Voice since 1987 and has a prolific string of books on Black culture and criticism to his name, will be able to give insight on the coverage of Black music, and Dawes and Braggs will be able to speak candidly about sexism and racism in rock and jazz writing. The panel will give voice to a generation of writers for whom writers such as Amiri Baraka opened doors to exist and thrive.
The African-American voice in music and arts criticism has been marginalized since the days of Baraka. Only a small handful have been able to succeed, and an even smaller number of Black writers and Black women writers have been able to break into rock and jazz writing, which has been primarily taken over by white male writers. "Black Voices in Music Criticism Are Essential," which is named after the music criticism manifesto essay published in East Bay Express in 2016, will face these issues head on, offering a platform to Black music writers and to aspiring Black, women and POC to ask questions, hopefully expanding the conversation with the next generation of writers who break the bonds of not only color but, of gender
and general perspective.
The Baltimore Book Festival takes place from Sept. 22-24 at the Baltimore Inner Harbor.
The discussion will take place at the Radical Bookfair Pavilion, which is hosted by radical, Baltimore-based bookstore Red Emma's Coffee Shop
and Bookstore.
This event is free to the public.
For more information, visit http://www.redemmas.org/bookfair.