Harris-Stowe State University holds panel discussion on status of African-Americans in St. Louis
Mike Bauer, KMOV | 9/23/2017, 9:35 a.m.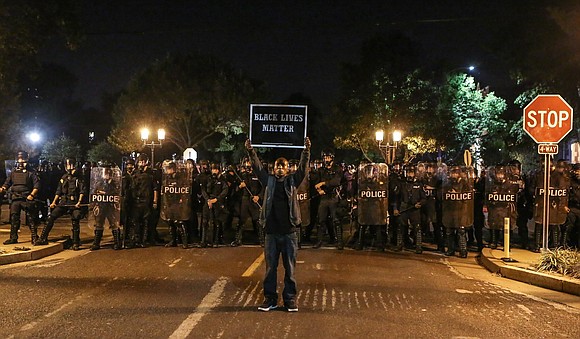 ST. LOUIS, MO (KMOV) -- Students at Harris-Stowe State University packed a classroom Wednesday for a panel discussion on the status of African-Americans in the St. Louis area.
The university says the Jason Stockley verdict has once again thrust the St. Louis area into the spotlight when it comes to the issues of social justice. The discussion included both lawmakers and former police officers.
"I'm hoping to get some kind of understanding, some clarity in regards to all the unrest and injustice going on, not just in St. Louis, but America as well," said Harris-Stowe student Aaron Batiste.
A statement from the school says the ongoing protests are evidence that there is growing dissatisfaction in St. Louis over issues of social justice and equity.