The Republican zombie repeal and replace effort just died. Again.
Analysis by Chris Cillizza, CNN Editor-at-large | 9/26/2017, 8:08 a.m.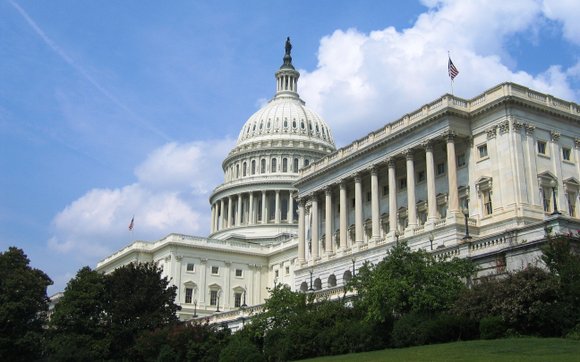 With three "no's", Republicans now lack the 50 votes they need. And, while anything is possible -- as this bill's rise from the dead over the past three weeks shows -- it seems very unlikely that Paul, McCain or Collins will change their minds. Not to mention the fact that Alaska Sen. Lisa Murkowski, who voted against the skinny repeal back in July, has yet to publicly announce her position. And that Sen. Ted Cruz said Sunday at the Texas Tribune Festival in Austin that neither he nor Utah's Mike Lee were a "yes" on Graham-Cassidy just yet.
This all comes as the last few grains of sand slip out of the hourglass for Republicans. Due to the arcana of Senate procedure, the GOP has only until the end of this month -- which comes on Saturday -- to pass the repeal and replace measure with a simple majority. After Saturday, 60 votes are needed -- and even the most optimistic Republican senator acknowledges that simply isn't a realistic possibility.
Which means Republicans must now come face to face with this fact: They will renege -- at least for now -- on an eight-year promise to their political base. A promise that played a central role in not only delivering Republican majorities in the House and Senate but also pushing Republicans to historic gains at the gubernatorial and state legislative level. And helping Donald Trump ascend to the White House last fall.
For the eight years when they were out of the White House, Republicans talked of little else other than how, once they seized all levers of power in the legislative and executive branches, they would quickly eradicate Obamacare and replace it with a state-focused, free market system.
It was the one issue -- other than President Barack Obama himself -- that united Republicans. Time after time after time the Republican majority in the House voted to repeal the law -- symbolic votes, of course, because they knew the man sitting in the Oval Office had no intention of getting rid of a law that bore his name.
But Trump's victory changed all that. Many congressional Republicans held their noses and voted for Trump -- despite their misgivings about his tone and personality -- solely because of their belief that he was the final puzzle piece in their near-decade long quest to expunge the stain of Obamacare.
Trump promised time and again on the campaign trail that his election would mean the end of the ACA -- and fast. At a rally in Pennsylvania exactly one week before the election, Trump said this:
"When we win on November 8 and elect a Republican Congress, we will be able to immediately repeal and replace Obamacare. Have to do it. I will ask Congress to convene a special session so we can repeal and replace, and it will be such an honor for me, for you, and for everybody in this country because Obamacare has to be replaced and we will do it and we will do it very, very quickly."
It didn't happen quickly and, at least with the current composition of Senate Republicans, it won't be happening at all.
What Republicans have (re)learned over these past eight months of failure on health care reform is a lesson as old as politics: Campaigning is easy, governing is hard. Selling people on being against something is easy, selling people on being for something is hard.
The conservative dream to repeal and replace Obamacare is dead for now (or, at least, it's being read its last rites.) The question now is where Republicans go from here -- a bipartisan bill to fix what ails the ACA? -- and how their base, who had waited so patiently for so long, reacts to this failure.