21st annual Urbanworld Film Fest film highlights
NADINE MATTHEWS | 9/28/2017, 2:22 p.m.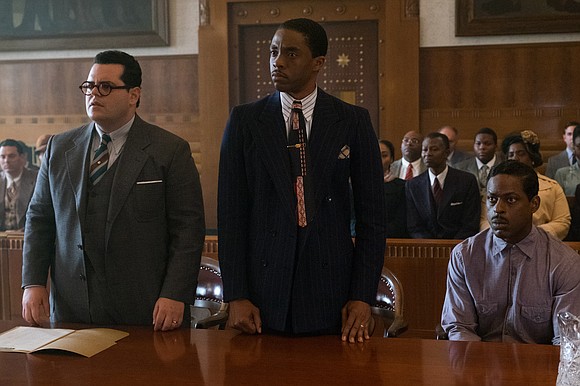 In America, the word 'urban' has been bastardized to some extent because of our hysterical obsession with race. It has metamorphosed into a way of speaking in racial terms without risk of incurring the potential consequences of doing so in too offensive a manner. So urban often means Black; as in Black people or Black culture. It has a further connotation of the Black poor and working class to the extent that we are able to admit there exist Black Americans who are outside those economic verticals. A truer, purer meaning of urban is simply something related to cities as opposed to suburbs or rural areas.
That being said, the 21st annual Urbanworld Film Festival was a treasure trove of quality, entertaining, thought-provoking stories about people who endeavor to forge lives in densely packed, high-energy, fast-moving metropolises across the globe. It is truly one of the best examples of an organization committed to providing high-quality entertainment that showcases the world in all its diversity. There were films about Muslims in America, Muslims in other countries, films featuring people from India, East Asians, the Caribbean and Europe. Films featuring multi-generational Americans and films featuring first-generation Americans.
"Stay," by American director Darryl Wharton Rigby, is about, as he describes it, "a recovering addict in Tokyo who is trying to move forward in his life but in a society that is not forgiving about past transgressions." The film hints at the way in which society suffers when it stops believing in redemption. "Cocoon" and "Ablution" were powerful shorts that examined attitudes toward homosexuality in Asian and Middle Eastern families. Kartikh Singh's short "Silence Radio" turns popular notions of immigrant solidarity on its head. Representing the athletes was the fish-out-of-water tale by Anthony Solórzano, "Varsity Punks." Himself a runner, Solórzano's film features a main character who as an injured popular football player must turn to the less flashy sport of
cross-country running.
Another film dealing with recovery from addiction was the touching family drama "The Middlegame," starring Kelly McCreary as a woman who tries to reconnect with her recovering addict father and deal with the toxic personality of her paternal grandmother. The devastating documentary "Milwaukee 53206" shows the effects of mass incarceration on not only the incarcerated but also the family of the imprisoned and the way in which the system sometimes works to keep the status quo not in service of justice, but in service of itself. Beverly Walker, whose husband has been in prison for 22 years, spoke from the Urbanworld red carpet. She explained, "It's important for people to get out and vote if they want to see change, but also they have to protest and show up to let people know that these are important issues."
Gabourey Sidibe's heartfelt letter to veteran actress and comedian Phyllis Stickney convinced Stickney to join the cast of Sidibe's "A Tale of Four." Stickney recalled Sidibe's letter, saying it "inspired her and made her feel proud about her color and her African heritage. When you get a letter like that from someone you say yes." The film is inspired by the song "Four Women" by iconic activist and singer Nina Simone.
The most highly anticipated film of the weekend was Reginald Hudlin's "Marshall" about one of vaunted jurist Thurgood Marshall's most important cases that he took on while a peripatetic attorney for the NAACP. Although Marshall is most associated with the watershed Brown v. Board of Education case, the filmmakers made a bold decision to focus on a not-so-well-known aspect of American history. The chosen case is a he said, she said interracial sexual assault trial that took place in Bridgeport, Conn., in the early 1940s. The subject choice is not the only surprising aspect of Hudlin's genre-blending epic. Starring Chadwick Boseman, Sterling K. Brown, Josh Gad and Kate Hudson, the film showcases some bold and courageous choices that turn the traditional biopic on its head. "Marshall" will be released in theaters Oct. 13.