The Independent Drivers Guild asks TLC to help craft more humane accessibility measure
9/28/2017, 12:38 p.m.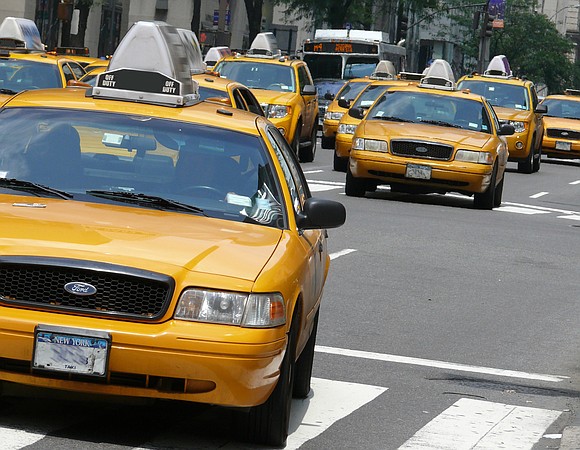 The Independent Drivers Guild announced Tuesday, Sept. 27, 2017, its opposition to the Taxi and Limousine Commission's proposed accessibility rule, which it estimates will cost New York City's working drivers more than $125 million in the first year alone. The rule is scheduled for a hearing Thursday. The Independent Drivers Guild, a Machinists Union affiliate that represents and advocates for more than 60,000 app-based drivers, called for the Taxi and Limousine Commission and advocates for people in wheelchairs to collaborate with drivers on a more humane approach to accessibility.
"People in wheelchairs are legally and morally entitled to equal transportation options and the failure of the MTA and generations of New York City leaders to provide adequate accessibility measures must be addressed," said Ryan Price, executive director of the Independent Drivers Guild. "However, the Commission's proposal is an unfair approach that would shift the cost of accessible transportation to those who can least afford it: immigrant workers who are already struggling to make ends meet."

In a survey of IDG members, nine in 10 opposed the Commission's proposed rule. However, in a show of commitment to improving accessibility, nine in 10 supported the IDG collaborating with advocates for people in wheelchairs on an alternative rule to increase the number of accessible vehicles in a more humane way.
"My son is in a wheelchair, so making our city more accessible is a cause very close to my heart, said IDG member Pedro Acosta. "But we must find a way to do that that doesn't also devastate 100,000 hard working New Yorkers and their families."  
The TLC's proposed rule requires that 10 percent of all for-hire vehicle trips, including trips arranged via apps, such as Uber and Lyft, be dispatched to wheelchair accessible vehicles, starting in just a few months in 2018. Fifteen percent of trips would be required to go to WAVs in 2019, 20 percent in 2020 and 25 percent in 2021. However, the current fleet of 105 accessible FHVs can only cover less than 1 percent of daily trips. To meet the 10 percent quota in 2018, drivers would need to purchase nearly 2,800 accessible vehicles in the next few months, a cost estimated at more than $125 million.
"This rule would require working drivers to put more accessible vehicles on the street in three months than the taxi industry has converted in the last decade—and without the $70 million fund to support the transition," said IDG founder Jim Conigliaro Jr. "It's simply not possible. Most drivers are stuck in long-term loans or leases for their vehicles. Aside from that, there simply aren't enough new accessible vehicles available for sale."
If FHV bases cannot meet the quota, the rule requires them to send FHV work to green taxis and other accessible vehicles, slashing business and income for FHV drivers. But even then, bases would fall far short of the needed vehicles. As a result, some bases might reduce dispatches to meet the quota and others might shut down entirely. The Guild anticipates that the largest bases, such as Uber and Lyft, would likely accept fines and provide loans to fleet owners to acquire accessible vehicles, passing all of those costs along to drivers and riders. This tactic would shift desperately needed work from owner-operators to fleet owners, who gouge drivers with high leasing costs and push drivers to the limit with 12-hour shifts.