MWBE advocates claim Intro 1447 shuts Blacks out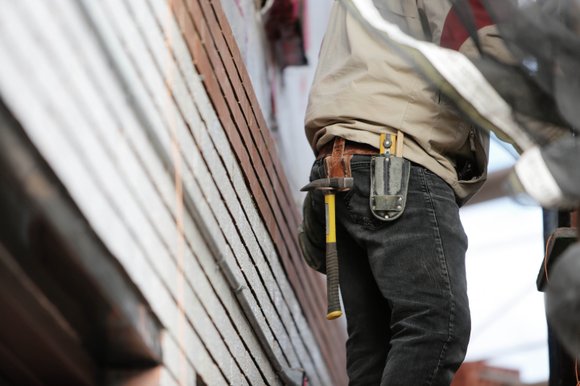 "I don't think we got adequate time to review what they were planning," said Charlene Nimmons, of Public Housing Communities, to the AmNews. "I was in talks with [New York City] Council Member Jumaane Williams, but I still needed the time to be able to share that information with our constituents."
In a story that's a microcosm of New York City in the 21st century, there's a fear Black people will be left out of the development boom. When most of the conversation tends to center around gentrification, this time it's about construction jobs.
This week, the New York City Council began the process to vote on the latest version of construction safety legislation (Intro 1447 C). Approved by the City Council Committee on Housing and Buildings, the overall City Council is expected to pass the bill Sept. 27.
Among some requirements in the bill, Intro 1447 C requires that all workers undergo 40 to 55 hours training consisting of either 10 or 30 hours of Occupational Safety and Health Administration training plus additional hours in construction topics determined by a 14-member task force to receive a Site Safety Training Card. On March 1, 2018, new safety requirements will be phased in and every worker will have to have either OSHA10, OSHA30 or a "100-hour" training program.
When the AmNews contacted Williams, who's one of 47 sponsors for the bill, last Thursday, he expounded on the bill's benefits and didn't address the negative criticism directed toward the bill.
"This bill will make great strides not only to ensure workers—regardless of affiliation—get the safety training they need, but also to help change the culture of an industry where workers' safety is not the priority that it needs to be," said Williams in a statement to the AmNews. "The tragic accidents at two construction sites just today, leaving two workers dead and a third seriously injured, are a clear indicator of the urgency with which we must address this culture.  Thanks to the efforts of the Speaker, Council Member Menchaca and others, the City Council has committed $5 million to make sure that all have access to this essential training."
Under Intro 1447 C, owners, contractors and permit holders on sites with untrained workers will receive an immediate hazardous violation for each untrained worker.
"Everyone agrees that something needs to be done to improve worker safety," said U.S. Representative Greg Meeks in a statement. "However, based on several conversations I have had with minority and women-owned businesses, I still have concerns with City Council Bill 1447. An equitable solution for all parties can only be reached if every stakeholder is at the negotiating table, coming together to hash out a fair agreement that improves worker safety without jeopardizing minority workers and minority-owned businesses."
Intro 1447 came into existence as a result of an increase in construction related deaths between 2011 (17) and 2015 (25). Advocates believe the bill would add another barrier for Black and Latino New Yorkers who want construction jobs but don't have union connections. However, construction firms that have union support favor the bill.