For the Nets, new trees are growing in Brooklyn
Vincent Davis | 9/28/2017, 4:23 p.m.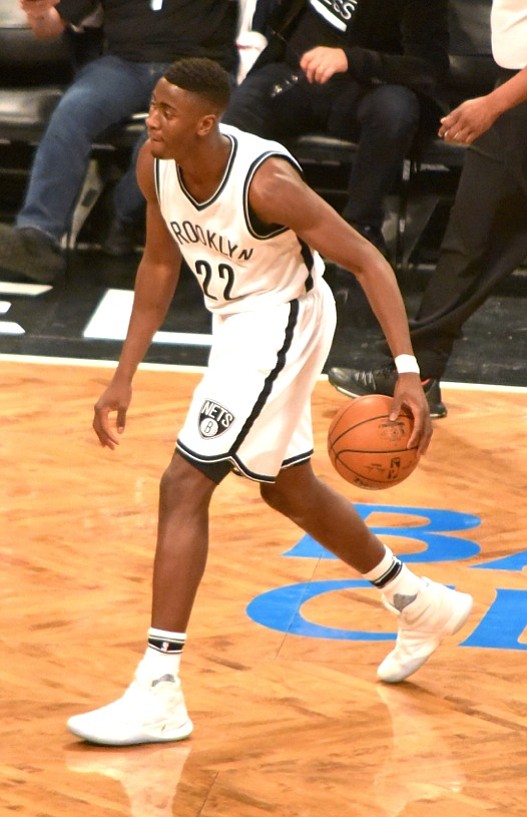 The Brooklyn Nets opened their training camp this week with optimism and hope. When the regular season starts Oct. 18, all of the teams begin with a fresh start. Last year's 15th place finish is behind them. Nine years of center Brooklyn Lopez is behind them. The new administration has officially begun. For now, everything is in place. Like the other 14 Eastern Conference teams, Brooklyn starts off at the top of the division, but how will they do? Which column will get the greatest number, the win or the loss?
Lopez was traded to the Los Angeles Lakers for guard D'Angelo Russell and center Timothy Mosgov over the summer.
"Getting traded, you realize everything is a business," said Russell. "It's a fresh start for me and I'm going to try to take advantage of that." Russell was expendable after their new team president, Magic Johnson, decided to bring in Lonzo Ball with the Lakers' first-round draft pick.
"I want this to be home for me," said Russell, 21, beginning his third NBA season. "Getting traded and moving, changing your whole environment and situation is not easy. So I don't want to do that again."
Russell joins Nets players Jeremy Lin, Trevor Booker, Spencer Dinwiddie, Rondae Hollis-Jefferson, Sean Kilpatrick and Caris LeVert from last season's roster. Upon arrival, he reached out to each member of the team.
"They're my new teammates," Russell commented. "I'm in a new situation, and I've got to earn that trust and relationships with guys, so I'm going to go all out of my way to make that happen." Working out with LeVert and Whitehead during the summer was a good start.
"His IQ is so high," said Lin about Russell, admirably. "His passing is so phenomenal. It's going to be so much easier than I anticipated, or other people had expected. You're going to see us playing off of each other. The reality is, we were in last place last year, and we need both of us to play extremely, extremely well for this team to continue to take steps forward. We've discussed that, and we're ready to take on that challenge."