The only thing we have to fear is fear itself
Bertha Lewis | 9/28/2017, 11:48 a.m.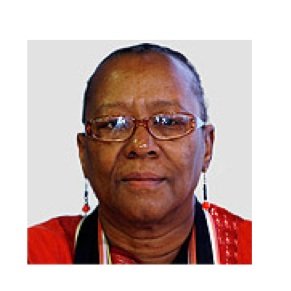 By BERTHA LEWIS
Over the course of our state's history since July 26, 1788, only seven women and two people of color have had any direct impact on the state constitution.
This lack of participation is unacceptable. At a time when the federal government is at best ambivalent about the resurgence of white supremacy, we cannot afford to allow this once in a generation opportunity to slip us by. Now is the time to seize the power from the politicians and place it in the hands of the people.
We must create a guard rail against the noxious racial politics emanating from the White House. The only way to create this barrier is through the election of this state's most diverse delegation yet to a State Constitutional Convention!
It is not impossible. The delegation slowly became more and more diverse during each subsequent convention. The 1967 convention, the last time the convention was called, had 26 people of color and women in the delegation. This number was the highest of either group in a delegation in the state's history.
It is now 2017, 50 years since the last convention. In that time frame, our state and our country have fundamentally changed. There is no reason to believe that a convention called this year would not only be the most diverse yet but also be led by people of color and women.
Of course, this diversity will not occur if we sit back idly, which is why I am personally committing myself to ensuring that the delegation we send to the convention is the most diverse one yet.
I will not stop with diversity, however. I will work hard to shift our state from a light blue state to a deep blue state.
I will not, and cannot, wait another 20 years for a chance to fundamentally change our state. There is so much I want to change! I want voting rights, a strong Equal Rights Amendment, the right to organize and an end to gerrymandering once and for all.
I also want our state to tackle the sources of inequality, such as inadequate funding of our public schools, and a minimum wage set to the standard of living in our state. And finally, I want to strengthen our public pensions. We have watched Albany reduce pensions for years now.
Any honest observer of our state legislature will admit that none of these accomplishments are possible with the current leadership we have in the capital. There is no other option. A people's convention must be called for ordinary New Yorkers to take back their government.
The opponents of the convention like to argue that the risks of a convention are too high. Our hard fought rights will be lost to the deep moneyed interests, they say. There are two things fundamentally wrong with this argument.
The first is the fact that almost all of our most progressive accomplishments were the direct result of a Constitutional Convention. The second is that a convention would not threaten our rights, but strengthen them!