From Eminem to Kendrick Lamar: 7 of hip-hop's strongest lyrics on Colin Kaepernick
Deena Zaru, CNN | 9/29/2017, 8:56 a.m.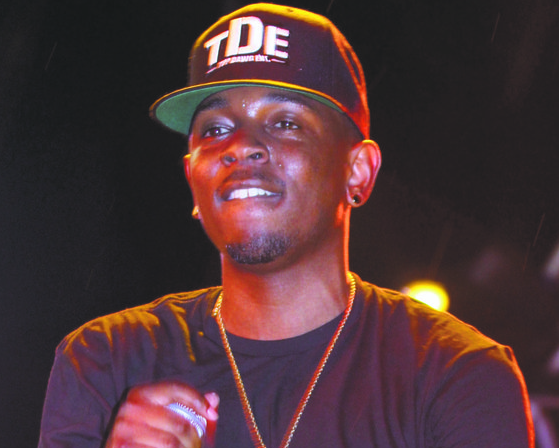 (CNN) -- President Donald Trump has remained defiant this week in his feud with athletes who take a knee during the National Anthem, insisting that NFL owners should fire players who engage in this protest.
But while Colin Kaepernick, the first NFL player to take a knee last year to protest police brutality, has been ostracized, shunned and relentlessly booed on the football field, in hip-hop there seems to be nothing but love for the former NFL quarterback.
Hip-hop artists like Jay-Z and J. Cole have been vocal about their support for Kaepernick -- who has not been signed by an NFL team this year -- and several artists, including Eminem and Kendrick Lamar, have referenced him in their lyrics.
The former San Francisco 49ers star had been name-dropped in hip-hop lyrics before he took a knee, but some of the most memorable mentions came over the past year as artists rallied behind his message.
Here's a list of some of the strongest Kaepernick lyrics:
'And got slapped with a Colin Kaepernick practice sock'
In Eminem's "Campaign Speech" -- an explosive eight-minute freestyle released in October 2016 -- the Detroit rapper skewers President Donald Trump, his supporters and references Kaepernick in a violent verse where he describes slapping a dying cop with a "Colin Kaepernick practice sock."
'Colin Kaepernick was more than worthy'
In his feature on Mary J. Blige's 2016 cover of "American Skin (41 Shots)," Kendrick Lamar gives Kaepernick a shout-out while rapping about police brutality: "Yellow tape tied around the street/ Colin Kaepernick was more than worthy."
The song is a remake of Bruce Springsteen's "American Skin (41 Shots)," which was originally released more than 15 years ago and inspired by the 1999 police shooting death of Amadou Diallo.
Blige originally sang the song while having an Apple-sponsored conversation with former Democratic presidential candidate Hillary Clinton, and some fans mocked Blige for holding Clinton's hand while singing it. She later released a version of the song with Lamar's verse.
'You would think that Kaep took a s--- on the Statue of Liberty'
On this politically-charged track "Kneelin' on Needles," Lupe Fiasco slams the NFL's treatment of Kaepernick: "And it's not about natural ability/ You would think that Kaep took a s--- on the Statue of Liberty, g--damn."
The song also begins with a shout-out to Kaepernick: "Kaepernick, what up? I knew they were going to do that to you. But it's all good, though. You got to stand up for something."
The Chicago rapper is likely referencing the fact that Kaepernick remains a free agent.
'If I could rule the world ... Colin Kaepernick would still play ball'
Chicago rapper Vic Mensa, who recently spoke with CNN's #GetPolitical about social activism, name-drops Kaepernick in a September freestyle on Hot 97's "In Flex We Trust."
"The youth is lost, they said they need someone to believe in/ We forgot the dream since Martin Luther's kingdom," Mensa raps at the beginning of the second verse (it starts around 3:00).