Villanova takes NCAA title, 79-62 over Michigan
Philadelphia Tribune | 4/3/2018, 7:19 a.m.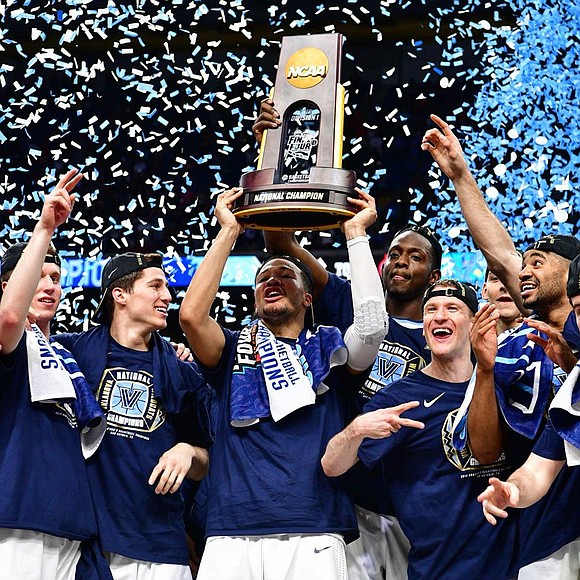 Somewhere between all those heart-stoppers and tearjerkers, all the upset-riddled brackets and things we'd never seen before, the best team in college basketball was hiding in plain sight.
How could anyone have missed Villanova?
Sparked by a 31-point night off the bench from Donte DiVincenzo, the Wildcats defeated Michigan 79-62 on Monday night to cap one of the most dominating NCAA Tournament runs ever seen.