Bro. Reuben didn't get the memo: Notes on Malcolm X's assassination
BRO. ZAYID MUHAMMAD | 4/5/2018, midnight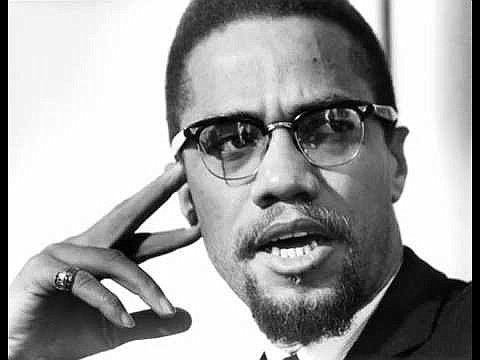 As we observe the 53rd anniversary of the horrific assassination of Malcolm X, several items in the iconization of this incident need to be addressed.
The first is that Malcolm X was indirectly responsible for his own death by ordering his security team not to search the audience and not to "carry" on that fateful day, and the other is that he also wrongly and selfishly exposed his wife and children to danger and trauma that he shouldn't have.
On the first matter, Malcolm X expected to have a team of men in the Audubon Ballroom from an underground force that he privately had relations with that were to strategically place themselves in key tactical positions to ensure his safety.
What happened?
Most of the hype about undercover police operatives around Malcolm X focuses on Gene Roberts. Roberts had moved up in Malcolm X's security circles after his return from his unsung five-month sojourn to Africa. Roberts is best known for trying to help revive Malcolm X after he had been shot. Roberts, quiet as it's kept, was actually functioning as an operative trying to prevent something from happening. In Malcolm X's appearance at the Audubon Ballroom a week before Feb. 21, the hitters had gotten into the ballroom and "tested" their distraction tactic: "Get your hands outta my pocket." Roberts observed it and actually reported it, thinking, if you listen to his accounts, that the NYPD would then beef up security in anticipation of an attempt being made on Malcolm X's life.
We'll come back to that.
Enter Ray Woods. Woods was a NYPD operative who infiltrated the Congress of Racial Equality in New York, perhaps as far back as the late '50s. What needs to be appreciated here is that Woods is also given credit by the NYPD for foiling a so-called Black extremist terrorist plot by a group known as the Statue of Liberty 4, when four people were taken into custody by the NYPD just a day or two before Feb. 21, the anticipated day of the action, and charged with conspiracy to blow up the Statue of Liberty! Who were the four people? We know that Walter Bowe was one of them. A martial arts legend and a man of a few words, Bowe was definitely a part of that private team of brothers who were to have been Malcolm X's ultimate lifeline on that fateful day.
It was because Malcolm X expected that team to be in place that he felt sure enough to give the order not to search and to have his wife and daughters come that day. The bad feeling that he is said to have had in those last moments was probably from an inability to confirm their presence as that time neared, even though those plans had already been made because, as it turned out, those men had been detained by the NYPD without anyone who needed to know being aware of it so Malcolm X's security detail could be adjusted.