Free Meek Mill dammit!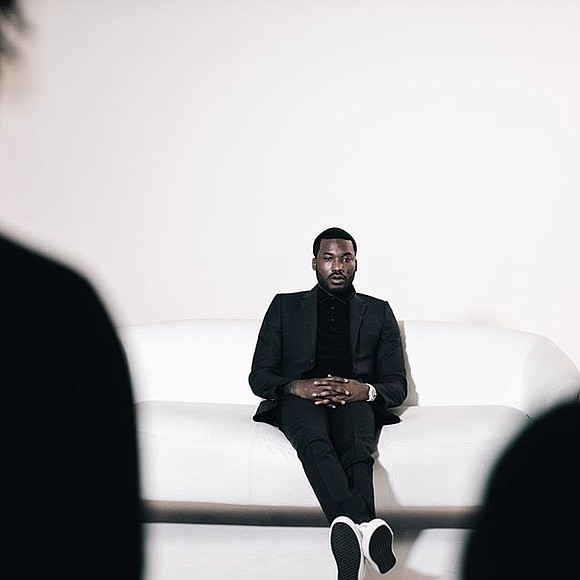 "Cause I live and breathe this Philadelphia freedom
From the day that I was born I've waved the flag
Philadelphia freedom took me knee high to a man, yeah
Gave me a piece of mama, daddy never had"
Those ain't his lyrics, but the sentiment applies. Some of us had our eyes on the kid for a minute. Through DVDs we got familiar with that lanky dude, with the corn rows and acknowledged he was one of the City of Brotherly Love's front-line soldiers when he came to the mic. He along with artist such as Joey Jihad, Reed Dollaz, Chico and NH were a few of the cats poised to take that next-level step—that step where your rhyme acumen was attached to national acclaim and success. Beanie and State Property, Black Thought, Cassidy and Gillie Da Kid all did it. That inspiration, along with a talent level on par with the elites provided some of the fuel—some. Most of the need to succeed was to escape that deadly blueprint laid out for poor, disenfranchised young men of a certain ethnic socioeconomic status. He loved his city and repped it fully, despite the perils.
Through hard work Meek Mill, born Robert Rihmeek Williams, made it happen. He got that shot and took it to the house, overcoming tragedy and poverty in the process. The problem was, however, he didn't come out unscathed and his past indiscretions would haunt him. Illegal possession of a firearm and narcotics charges put him in front of Philadelphia County Court of Common Pleas Judge Genece Brinkley for the first time, a decade ago, when he was a teenager. In 2017, Mill was twice arrested—once for a fight in an airport in St. Louis, the charge for which was dismissed, and again for performing bike stunts in the streets of New York.
In November 2017, he found himself again in front of Judge Brinkley. She made a definitive statement by handing down a two-year to four-year prison sentence. Sean "JAY-Z" Carter used this action to illustrate the inadequacies of the justice system. "He has been on probation for basically his entire adult life," Carter said. "For about a decade, he's been stalked by a system that considers the slightest infraction a justification for locking him back inside." 
This past Monday, Judge Brinkley is still towing the hard line. She hadn't budged from her stance taken in November and denied a motion for bail. He was called a "flight risk" and, more importantly, "a danger to the community." You walk down the streets of Philly, though, and you see it ain't that.
Billboards and posters show the love and support of one of their own. When the denial for bail came down, the legendary Basketball Hall of Famer Julius Erving, Philadelphia Eagle Super Bowl Champion Malcolm Jenkins and superstar rapper Rick Ross walked with a few hundred people to show support. With that level of paper and clout in his corner, you'd think something would swing the pendulum in his favor. Right?

Should we believe that lady justice is truly blind and oblivious to a person's stature, and just adheres to the tenets of the law? Or are we to think if it could happen to Meek, what chance do I have?

Over and out. Holla next week. Til then, enjoy the nightlife.