Jazz Notes: Uncharted, Weston at 92, Brown at Gallery
Ron Scott | 4/5/2018, 3:09 p.m.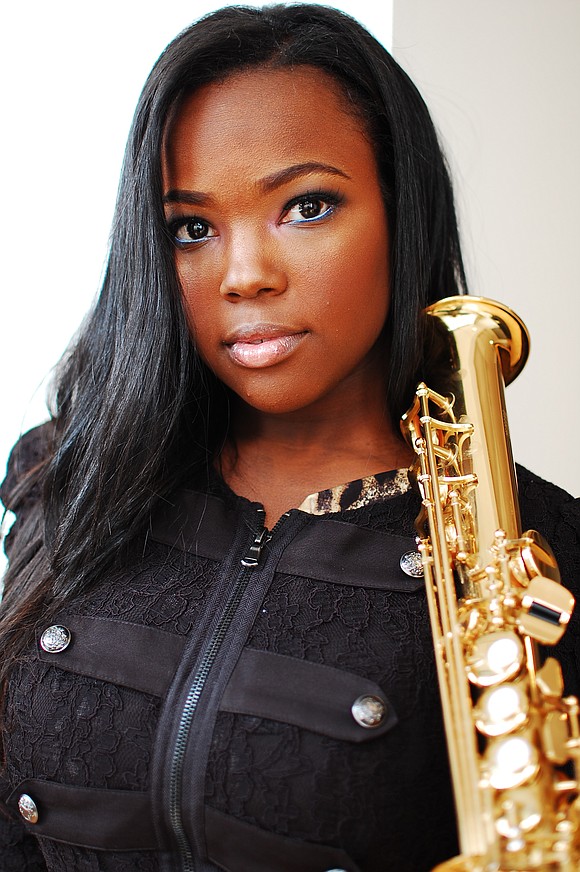 The 2018 Uncharted Concert Series, now running through May 12, is one of those unique jazz experiences multilayered with an assortment of possibilities to be explored.
April 5, the tenor saxophonist and vocalist Camille Thurman ("Because of Them We Are") will take her turn on the cozy stage. She is a young tenor saxophonist who can bring the funk and make a listener want to dance all night or fall into a straight-ahead groove to warm the soul. As a vocalist she will pull you into a rhapsody of woven blues.
Between her saxophone and vocals, there is never a set path—just follow the spirited notes of rhythmic discourse. Thurman's abled band members include bassist Dezron Douglas, pianist David Bryant, drummer Eric McPherson and vibraphonist Nikara Warren.
Her latest album, "Inside the Moment: Live at Rockwood Music Hall," was released in 2017. Thurman was also a recipient of the Lincoln Center's 2015 Martin E. Segal Award for Outstanding Young Artists and a runner-up in the 2013 Sarah Vaughan International Vocal Competition.
The concert begins at 8 p.m. and tickets are $15. For a complete listing of the concert series, call 212-242-4770 or the website www.greenwichhouse.org.
April 12, the series continues with the vocalist Brianna Thomas performing in a benefit concert to support Greenwich House Music School. The community music school serves the musical needs of students of all ages, in addition to hosting a wide spectrum of concerts, readings and education workshops.
The Greenwich House Music School (46 Barrow St.) in the West Village isn't known as a hip jazz venue. Its compulsory daytime uniform is restricted to a nonprofit settlement house that offers programs in social services, arts and education that provide thousands of New Yorkers with personal enrichment and cultural experiences.
There are those outside of the Greenwich community, who are aware this little unassuming structure features some of the most exciting jazz concerts in the city catering to artists on the cusp and jazz vocalists in a serenading mode.
In what seems to be a short period of time that included miles of intensified perseverance, Thomas has become one of the country's most noted jazz singers. Her reputation extends far beyond Harlem, where she enjoys a significant fan base, to Italy and Switzerland.
Thomas has a strong voice with a wide range that rises to the heavens in the spirited gospel tradition or romping jazz rhythms that can easily plunge into a blues bucket.
She worked with a host of premier jazz educators and performers, including renowned vocalist Carmen Lundy, Winard Harper and Nathan Davis.
Concert-only tickets are $27 to $45. Benefit tickets start at $195 and include a cocktail party and priority seating for the concert and more. The concert begins at 8 p.m.
In 1949, Randy Weston was a regular at Luckey's Rendezvous, when the pianist Luckeyeth Roberts owned and managed Luckey's Rendezvous (which later became St. Nick's Pub). The Brooklyn native would take the subway to Harlem to see his favorite pianists, who included the house pianist Art Tatum.