Most popular tourist attractions in every state (Part 2)
MEGAN PINCKNEY | 4/5/2018, 2:39 p.m.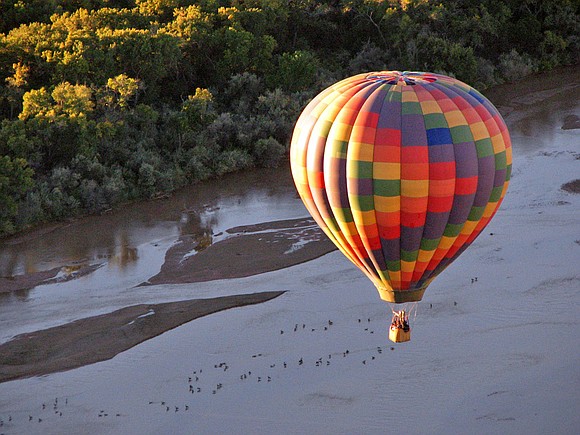 Last week we shared the first half of the list compiled by TripAdvisor of the most popular attractions in every state based on the data they collected from their site's attraction, tour and activities bookings from 2017. This week we'll continue with the second half.
Note: The asterisk (*) denotes the seven states that did not have enough data for TripAdvisor to analyze, so TripAdvisor's highest-rated "Thing to Do" is listed instead.
If website is not listed it means it can be found on the TripAdvisor website directly.
Missouri
The Haygoods Show—The most popular show in Branson, Mo. is put on by a team of six siblings who perform country, rock and pop music covers. The venue is in the 1880s-themed amusement park, Silver Dollar City, which sits in one of Missouri's deepest caves. Tickets start at $42. https://thehaygoods.com
Montana
Yellowstone River Whitewater Rafting—This half-day, eight-mile rafting trip along Yellowstone River allows you to ride the waves at Man-Eater Hole, Boonie's Revenge and Sleeping Giant. It also makes stops in the flat stretches for swimming and relaxing. Boats accommodate eight to 12 people, and the price includes wet suit, river shoes and splash gear. Tickets start at $43. https://www.montanawhitewater.com/
Nebraska*
Museum of American Speed—A collection of vintage Indy Cars, NASCAR championship vehicles and even luxury rides. Tickets start at $15. https://www.museumofamericanspeed.com
Nevada
The High Roller—With sweeping, 360-degree views of the Las Vegas Valley and The Strip, the world's largest observation wheel is by far the best view of the City of Sin. The wheel takes 30 minutes to complete one revolution. Tickets start at $25. https://www.caesars.com/linq/high-roller
New Hampshire
White Mountain Tour on an Aerial Tram—See the White Mountains from an aerial tram on 4,100-foot-high Cannon Mountain. This summertime, minivan tour stops along streams and valleys on the Kencamagus Highway before visiting the tram. Tickets start at $149.
New Jersey
Whale & Dolphin Watching on the Delaware Bay—The Delaware Bay Estuary, a confluence of freshwater and saltwater, is a sanctuary for many species of marine life including humpback whales, manta rays, hammerhead sharks, seals and bottlenose dolphins.  Tickets start at $50. http://capemaywhalewatcher.com/whale-dolphin-watching.php
New Mexico
Albuquerque Sunrise Balloon Rides—This one-hour, hot-air-balloon flight is the most popular way to see New Mexico's Rio Grande Valley and Sandia Mountains. Guests are put up in the air just in time to see daylight illuminate the mountain range below. A continental breakfast and sparkling-wine toast are included after the hot-air-balloon ride. Tickets start at $159.
New York
Empire State Building—A must-see for anyone visiting NYC for the first time, this iconic building has the highest open-air observatory in the city, offering views of the New York skyline, the Hudson River, the Statue of Liberty and more. Tickets start at $37. https://www.nycgo.com/tours/empire-state-building-tickets-observatory-and-optional-skip-the-line-ticket
North Carolina
Comedy Tour of Charlotte—This 90-minute tour combines an informative city bus tour with a comedy show! The jokes are explicit and the bus is BYOBB so it's for adults only. Tickets start at $25. https://funnybus.net
North Dakota*
Theodore Roosevelt National Park—Explore the 70,000+ acres of Theodore Roosevelt National Park by hiking, camping, fishing and horseback riding. Admission is $25 per vehicle, or $12 per person if entering by foot or bike. https://www.nps.gov/