Run-D.M.C., Temptations added to the Library of Congress
JORDANNAH ELIZABETH | 4/5/2018, 3:23 p.m.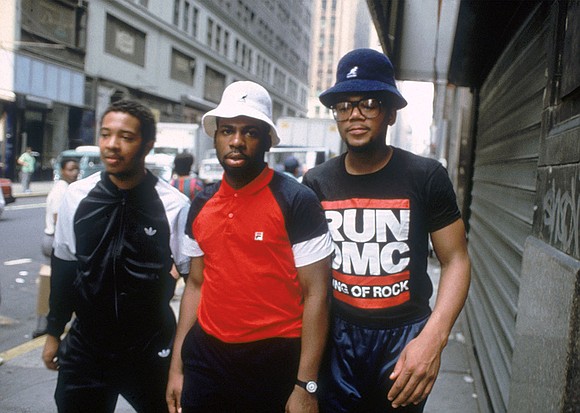 The iconic hip-hop group, Run-D.M.C. and the soul powerhouses, The Temptations, have been added to the Library of Congress, along with 25 other artists. It was announced March 21 that Run-D.M.C.'s album, "Raising Hell" will be preserved in the National Recording Registry.
 "The thing that I remember most about 'Raising Hell' is that it was so much great energy and that it was made very easily," Joseph Simmons, also known as Reverend Run, said in a statement. "To think that something that just came out of my mouth and out of my creativity is being put on this level of honor just blows my mind."
 The AFRO reported, "Nominations came from the public through online submissions and the library's National Recording Preservation Board. … The Library of Congress launched the registry in 2002. The latest recordings bring the registry's total number of titles to 500. Music comprises the majority of the list, but it also includes spoken word recordings of critical moments in time. The 25 works represent multiple genres and time periods."
 The Temptations' unforgettable 1965 single, "My Girl," and Harry Belafonte's 1965 album, "Calypso," also made it into the registry this year. Last year, N.W.A.'s 1988 debut, "Straight Outta Compton," was archived, bringing a trend of culturally potent hip-hop records being chosen through nomination to be preserved as irreplaceable historical relics. It is another triumph for Black music rising out of an era of opposition from the white American infrastructure that not so long ago believed Black music to be irrelevant and distasteful.