Searching, searching … #ImSoAmNewsFOOD
KYSHA HARRIS AmNewsFOOD Editor, @SCHOPgirl | 4/5/2018, 2:28 p.m.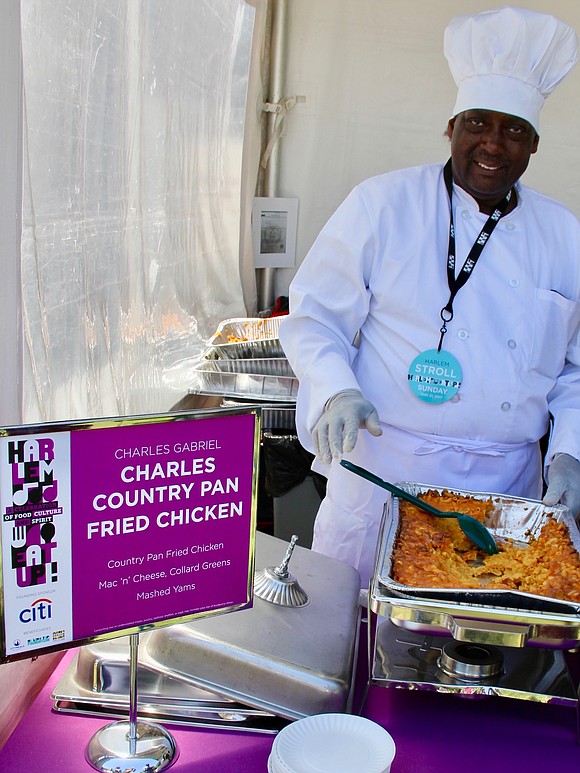 Time is running out and we are still searching for you, you exceptional Harlem food makers, to sample at the fourth annual Harlem EatUp! Festival. If it is not you, nominate or recommend a friend. Here are the requirements:
You or you and your product must be from Harlem or made in Harlem.
You must produce 1,000 to 1,200 bite-sized samples to give away only. No items will be for sale.
Food products that can be served at room temperature or cold are optimal. Products requiring heating/electricity will be at an additional cost to you.
To serve your samples, by the time of the festival, you must have a Certificate in Food Protection issued by the NYC Department of Health and either a Food Establishment Permit (for restaurants/food trucks) or a Temporary Food Establishment Permit (everyone else). If you do not have the necessary documents, you will be responsible for hiring a server from the festival caterer at an hourly fee.
Should your entry meet these requirements (or you have proof it is in process of receiving approval by mid-April at the latest), please email the submission with a photo of the product, a bio and a brief (200-words or less) description of the product and reason why it should be chosen to AmNewsFOOD@SCHOPnyc.com, subject line "I'm So AmNewsFOOD— (your product name)," no later than Friday, March 30, 2018.
Hurry! We are hungry!